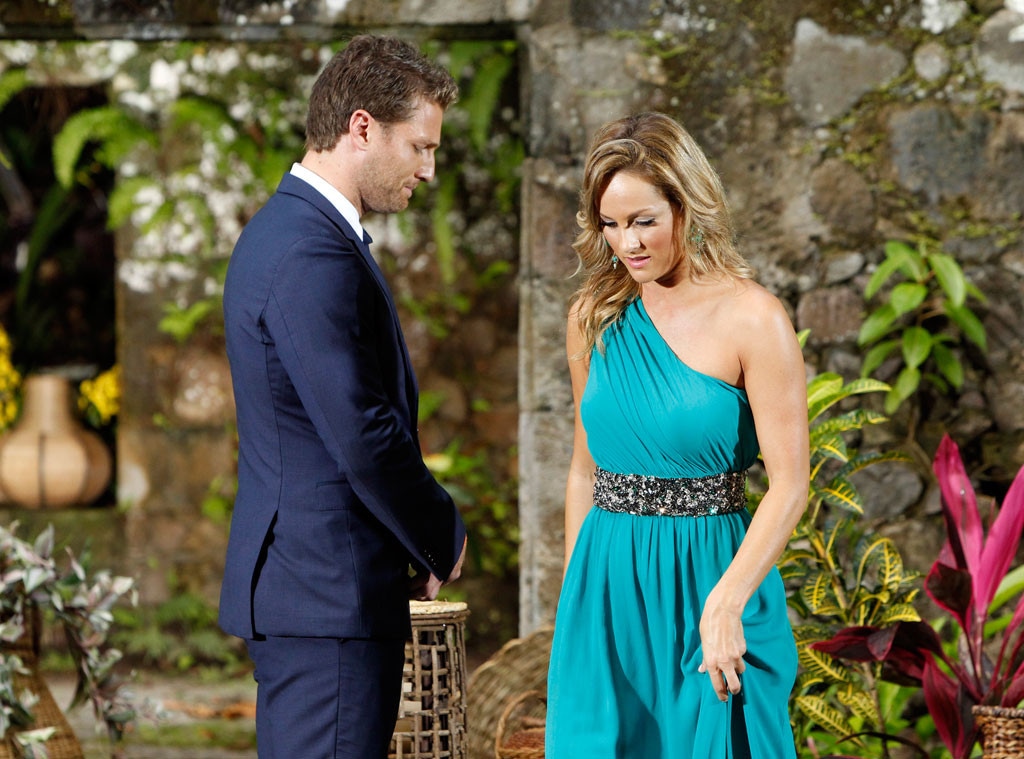 ABC/Rick Rowell
Juan Pablo Galavis is known for his shocking comments, but last night's confession to Clare Crawley takes the cake.
During his helicopter date in St. Lucia with the 32-year-old on the Bachelor finale, viewers didn't get to see what Juan Pablo told Clare that irked her.
A source tells E! News exactly what went down between the two—and it's pretty shocking.
Apparently, Clare told her leading man at the time, "just tell me you love me," and he responded with, "I loved f--king you."
During Clare's final one-on-one interview confessional on the show, she explained how hurt she was by his comment.
"I'm shocked," Clare said. "He chose to tell me something that no woman wants to hear. That he doesn't know me and some sexual thing I don't want to repeat. It was insulting and it was offensive."
Former Bachelorette star Trista Sutter spoke with E! News earlier about the Juan Pablo fiasco and gave her opinions on his scandalous ways.
"There is a huge different between honesty and brutal honesty," she told us. "Juan Pablo can be respectful and should be respectful and the other is disrespectful and he clearly has been disrespectful. He doesn't consider other people's feelings and disrespects them by the words he chooses to use."
She added, "There's a way to be honest in a respectful way. He doesn't quite understand that yet."