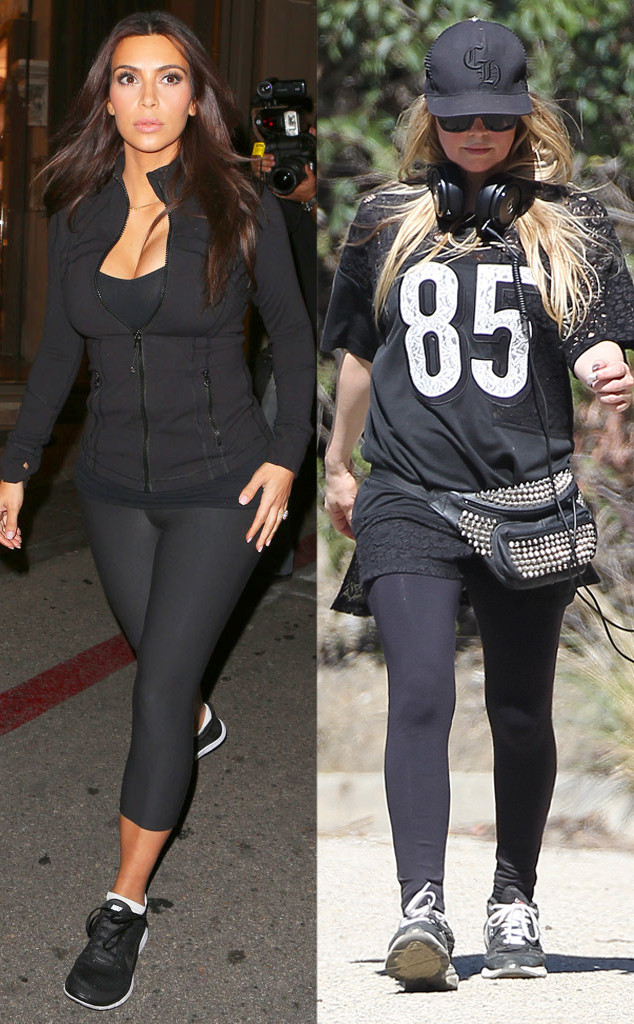 INFphoto.com; Pablo/Goodwin/FAMEFLYNET PICTURES
How could both Kim Kardashian and Fergie be headed to workout? The future Mrs. Kanye West is wearing a look that's two steps from club attire, and "The Dutchess" should be headed to watch an NFL game. What happened to gym shorts and a baggy t-shirt?
We have a feeling the answer is L.A., or rather, the paparazzi of L.A. Since the reality star and Black Eyed Peas topper both intend to firm up in these fashions, who's rocking the better raise-your-heart-rate wear?