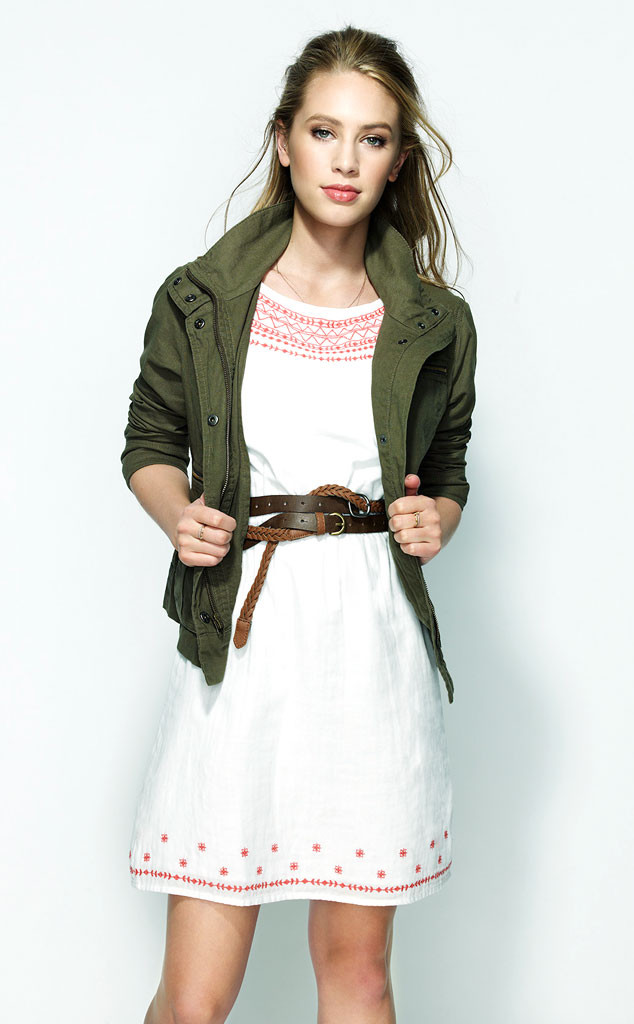 Gap
New season, new look!
At least that seems to be the case for Gap Outlet, who have smartly tapped the stunning Dylan Penn to front their spring campaign alongside a fun new marketing partnership with Fashion Police's own George Kotsiopoulos.
The dynamic duo seems to be a savvy (and stylish!) choice for the popular mall retailer, breathing fresh life into their classic clothing collection we all know and love.
First off, Sean Penn and Robin Wright's daughter looks awfully pretty in an olive green anorak topped over a lightweight embroidered sundress in one shot, and casually cool in a denim-on-denim ensemble and crisp eyelet top in another.