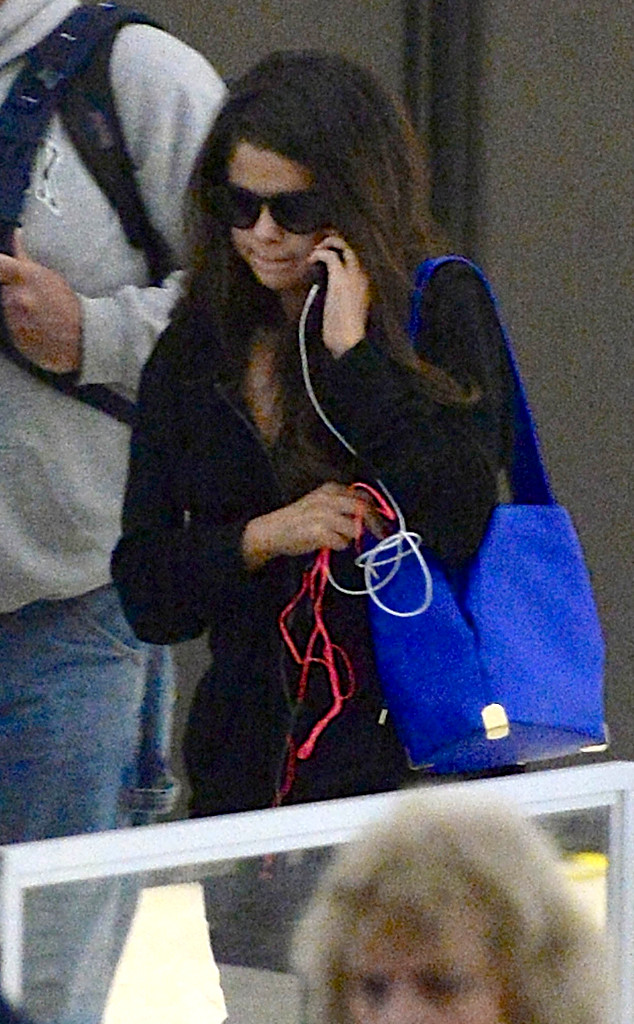 247PAPS.TV/startraksphoto.com
Selena Gomez has touched down in New Jersey after an eventful weekend with her ex (and maybe on again?) boyfriend Justin Bieber.
The singer was spotted on Monday arriving in Newark, where she attempted to keep a low profile as paps snapped pics of the 21-year-old pop star.
Wearing a black sweater and dark shades, the "Come and Get It" singer carried a bright blue handbag and kept her head down, doing her best to ignore the media frenzy as rumors continue to develop that she and Bieber have rekindled their romance.
Over the weekend, E! News exclusively revealed that the former lovebirds reunited in Selena's home state of Texas. They were spotted grabbing breakfast at a local eatery on Friday, where they were even seen kissing (!) and then later shopping that same day in the city of McAllen with the Biebs' bodyguard and several other pals.