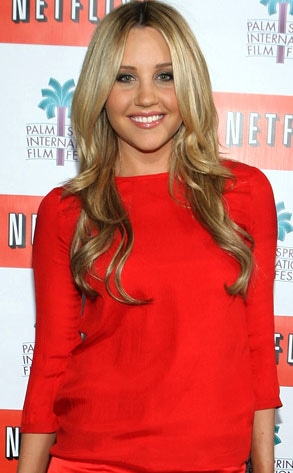 John Shearer / Getty Images
Amanda Bynes made her Twitter return on March 1, sending love to her 3 million followers and giving them an update on her life as a student at California's Fashion Institute of Design & Merchandising. Nine days later, she used the social networking site to both post a self-portrait and to debunk a rumor.
"New sketch," Bynes said of the pencil drawing she shared with fans. Referencing an article that appeared in the March 17 issue of In Touch, the 27-year-old Hairspray star informed Twitter users, "FYI This is my only twitter account, I have no secret twitter accounts. Xoxo Amanda."
The tabloid accused Bynes of tweeting under the handle @PersianLA27 and using the pseudonym "Ashley Barks." Noting the accounts' similarities, social media expert Susan Jack-Wharton argued, "If this isn't Amanda Bynes' private Twitter account, then someone is doing a very good job of impersonating her."
Bynes has already deleted all her prior tweets, many of which took celebrities to task for teasing her.
The Nickelodeon star has been focused on school since completing six-month stint in rehab last year. Bynes also recently struck a plea deal stemming from her 2012 DUI arrest, with a judge sentencing her to three years' probation. The actress must also complete a three-month alcohol education program.