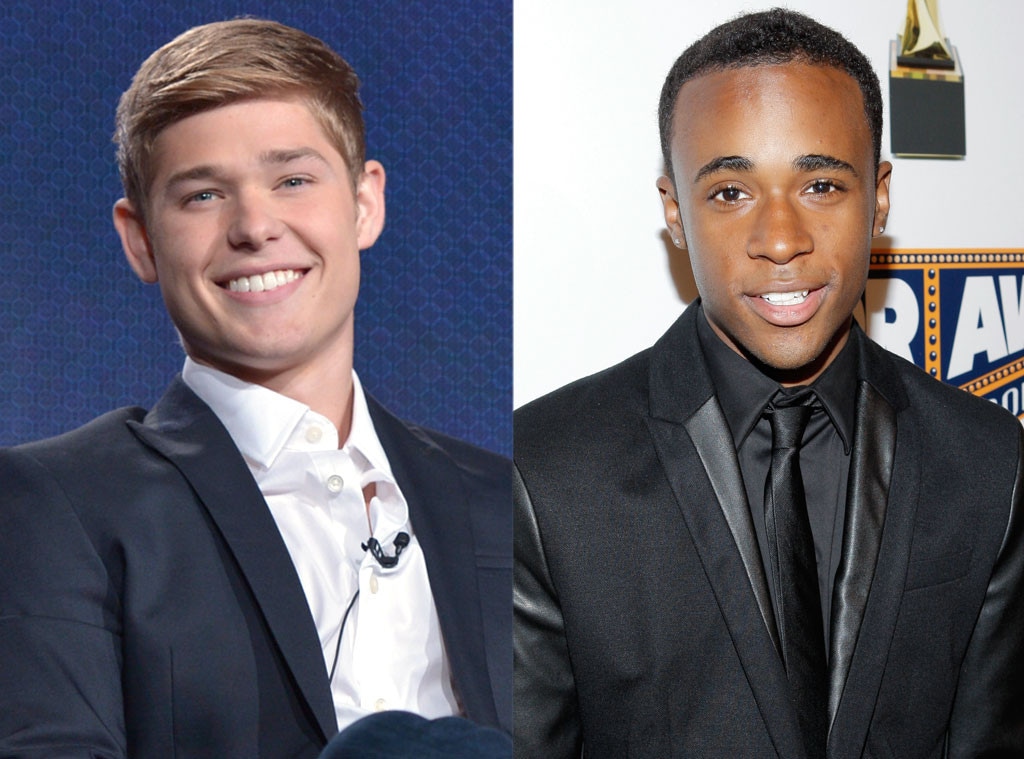 AP Images; Getty Images
Teen Wolf is welcoming two new members to the team in season four.
Mason Dye and Khylin Rhambo are set to join the MTV hit series in heavily recurring roles, E! News has exclusively learned.
Dye, who recently starred in Lifetime's Flowers in the Attic, will play a Garrett, a new student and member of the Beacon Hills lacrosse team (Yes, lax is back in season four!), while Ender's Game's Rhambo will also play a new member of the team, the funny freshman Mason, who is out, but not your stereotypical gay character.
Hm...could Mason be a new love interest for Danny (Keahu Kahuanui), the fan favorite gay lacrosse player?! Fingers crossed because our boy needs some non-supernatural loving, no?
Dye and Rhambo aren't the only new faces Teen Wolf fans will be meeting when the MTV hit returns for its fourth season.
Man of Steel star Dylan Sprayberry, who played a young Clark Kent, will play yet another new lacrosse player named Liam, a cocky and handsome freshman with an enviable athletic prowess at Beacon Hills High School. "Teen wolf here I come !!!!!!!" Sprayberry tweeted. "So pumpeddddddd." 
Currently nearing the end of its third season, MTV renewed the series, which stars Tyler Posey, Dylan O'Brien and Tyler Hoechlin, for a 12-episode fourth season, which will kick off in late 2014.
Teen Wolf airs Mondays at 10 p.m. on MTV.