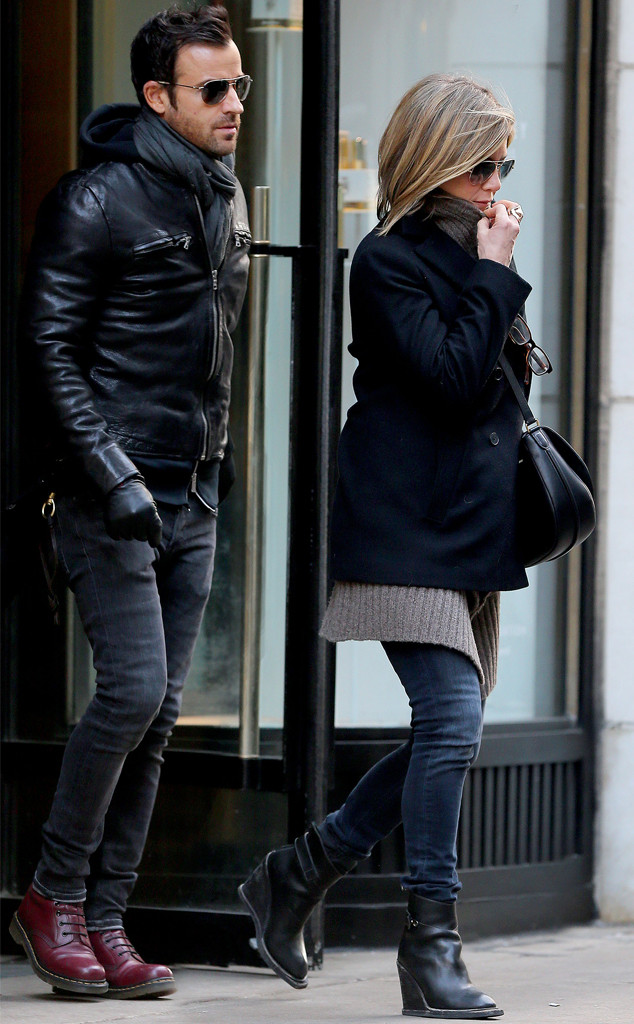 Jackson Lee / Splash News
Jennifer Aniston does get on a plane to see Justin Theroux when she can.
The betrothed couple have reunited in Manhattan and were out together grabbing lunch at Freds at Barneys New York on Monday, the first time they've been photographed together in weeks.
Rumors of possible trouble in paradise were stirred up when they spent a lengthy amount of time apart, a stretch that included Aniston's 45th birthday and Valentine's Day. But then Theroux returned to L.A. and they both attended CAA's pre-Oscars party on March 2, during which they held hands and otherwise stuck by each other's side throughout the night.