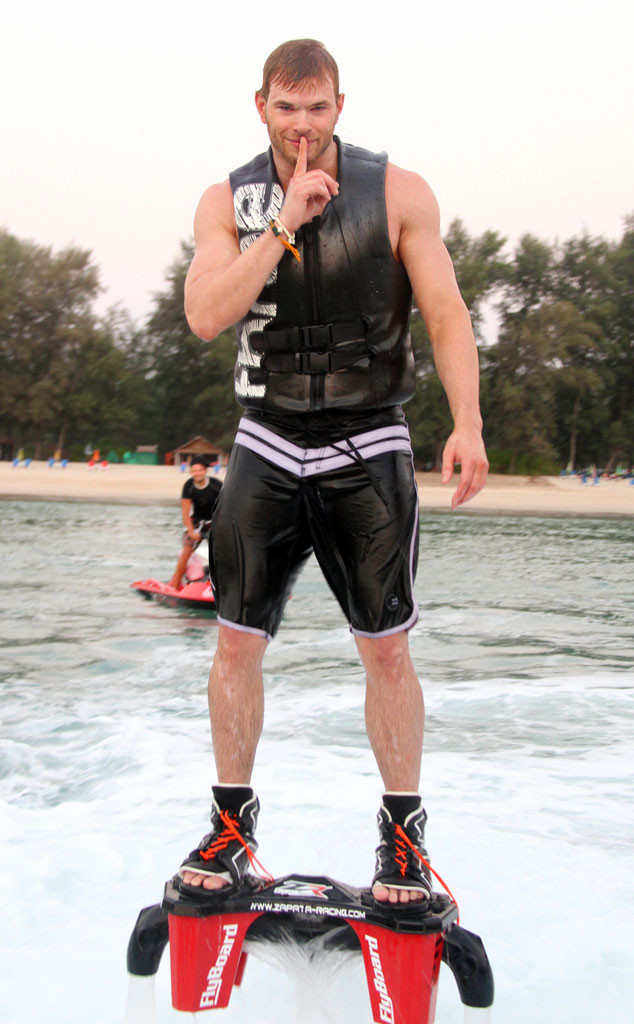 Splash News
We knew Kellan Lutz was talented, but damn!
The sexy Hercules star showed off some impressive acrobatic skills and his flawless physique while Flyboarding over the weekend in Phuket, Thailand, to celebrate the opening of the new Nikki Beach club and restaurant.
The 28-year-old adrenaline junkie had no difficulty maneuvering the watercraft and managed several challenging moves with success. All those muscles definitely must have come in handy!
The actor completed the weekend's awesome adventures with an elephant ride and party with Jean-Claude Van Damme.