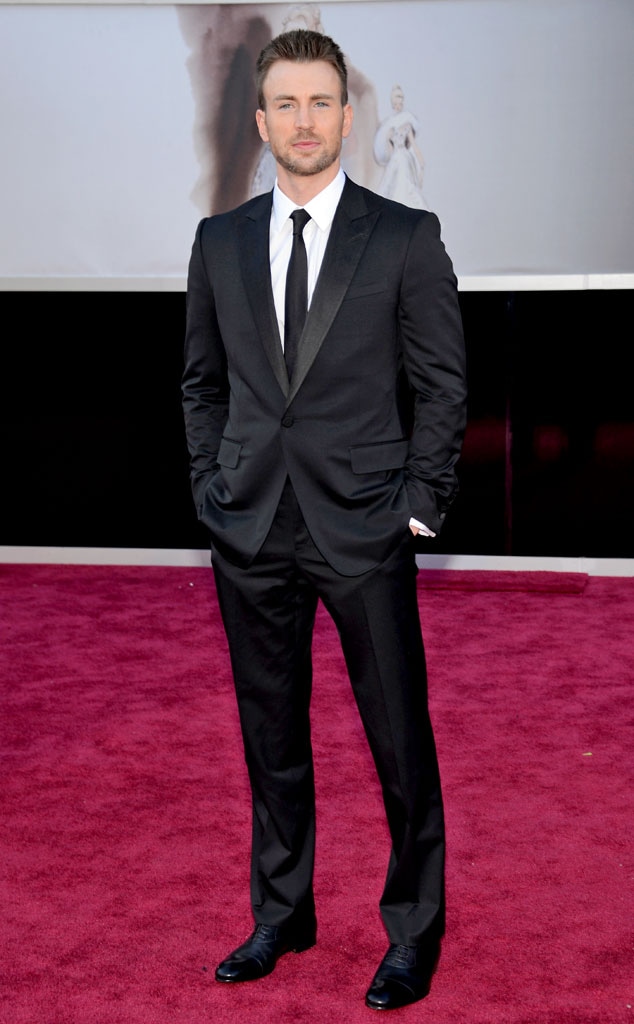 Kevin Mazur/WireImage
At 32 years old, Chris Evans already considers himself a big homebody.
In fact, the Captain America star says he'd much rather relax at home than hit a Hollywood party or nightclub.
"In your twenties you think, 'How will I ever not like going out?'" Evans tells the new issue of Glamour U.K. (via the Telegraph). "You have drinks, buddies, music—great! But in the last two or three years, I go to a club and I kind of wish I was home. My idea of a good time has evolved a bit, so a night out with me might not be as exciting as it might have been a couple of years ago."
So what's the one exception to Evan's homebody tendencies? The hunky actor says he loves celebrating with his Avengers costars. In fact, he's usually the one trying to get pals like Scarlett Johansson and Chris Hemsworth in the partying mood!
"It's different with those guys," he dished. "You're like, 'Come on, guys, this is great! This isn't going to last forever and this is a really fun group of people doing a really fun thing. Let's go get drunk!' I try to be the motivating force. Everyone's married and has kids and s--t like that, so I'm still the one single guy going, 'Come on, shots!'"
Speaking of growing up, Evans says he's definitely thinking about settling down and that means marriage and children.
"I want to get married, though I want children—to me that's the ultimate thing," he said. "When you're old and on your death bed, looking back at your life it's not going to be the films you've made or what you've accomplished, it's the relationships you have. You're survived by things that matter—the people you love and those who love you back."