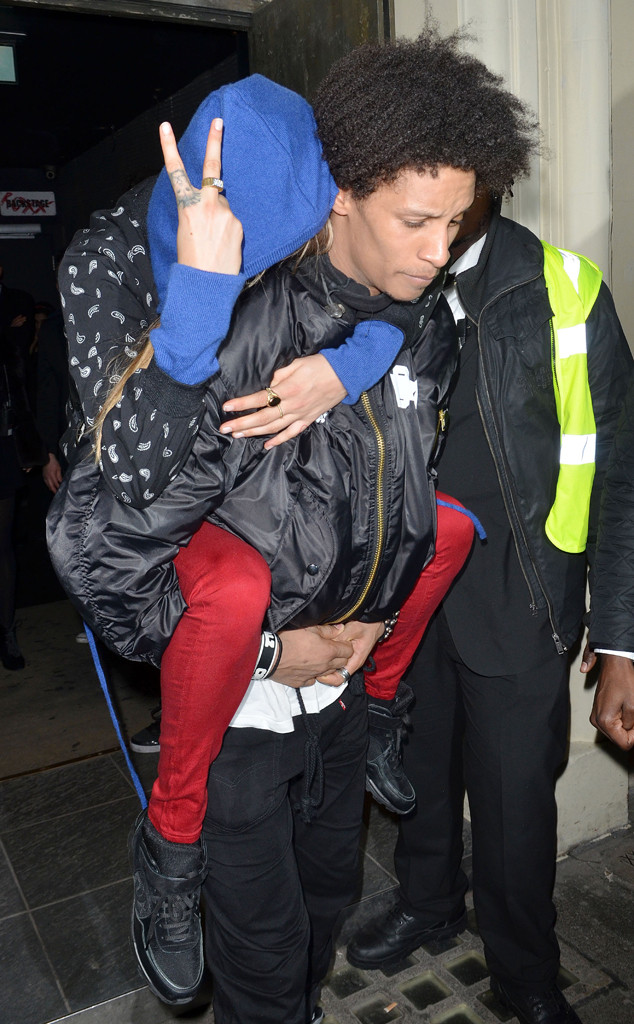 Xposure/AKM-GSI
It looks like Cara Delevingne's feet were telling her to turn up down real quick.
The famous supermodel was spotted getting a piggyback ride from a pal, who is also a backup dancer for Beyoncé, back to the car after partying with Michelle Rodriguez at Chinawhite nightclub in London last week.
The duo went out after attending Bey's concert at the O2 Arena that evening. Delevingne, who is known for strutting the hottest couture down the runway and has been dubbed as the new Kate Moss by Chanel creative director Karl Lagerfeld, kept her face hidden under her blue hoodie while rocking a very casual outfit for her night out.