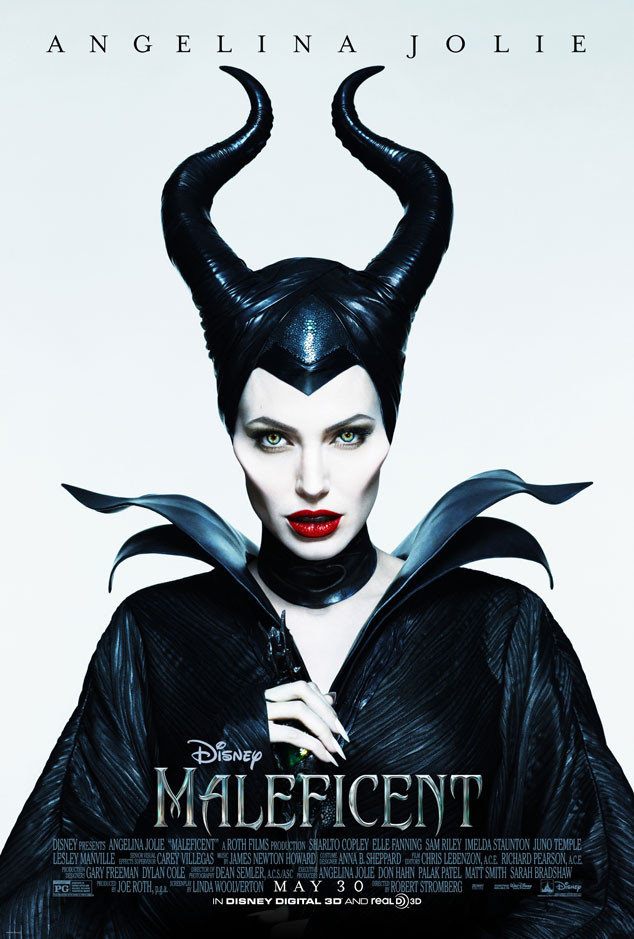 Disney
Who better than Angelina Jolie to play the Mistress of All Evil?
The actress looks appropriately wicked in Disney's latest Maleficent poster, unveiled Monday morning. Unlike prior promotional materials, which were done in almost all black, the villainess stands out against a white backdrop. The effect highlights each and every detail of the titular character's look.
Makeup artist Rick Baker used prosthetics to achieve Maleficent's razor-sharp cheekbones. "Angie liked the way Lady Gaga had her makeup done with the triangular forms under the skin," he tells Entertainment Weekly. Baker also used a prosthetic nose and ears to complete Jolie's look.