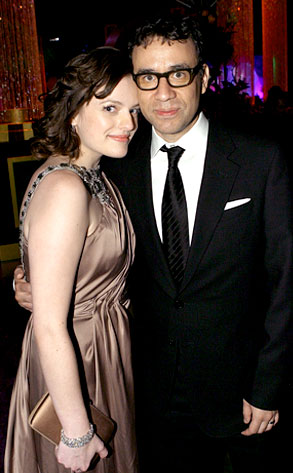 Mathew Imaging/Getty Images
Elisabeth Moss wasn't married to Fred Armisen for long, but their rocky romance won't soon be forgotten. The Mad Men actress and the Saturday Night Live alum filed for divorce in 2010 after a year of marriage, and now, Moss is ready to reflect on their short-lived union in her New York cover story.
"Looking back, I feel like I was a really young, and at the time I didn't think that I was that young," Moss, 31, says in the magazine's March 10 issue. "It was extremely traumatic and awful and horrible."
And yet, Moss emerged stronger and happier than ever. "At the same time, it turned out for the best. I'm glad that I'm not there. I'm glad that it didn't happen when I was 50. I'm glad I didn't have kids. And I got that out of the way. Hopefully," the star says. "Like, that's probably not going to happen again."