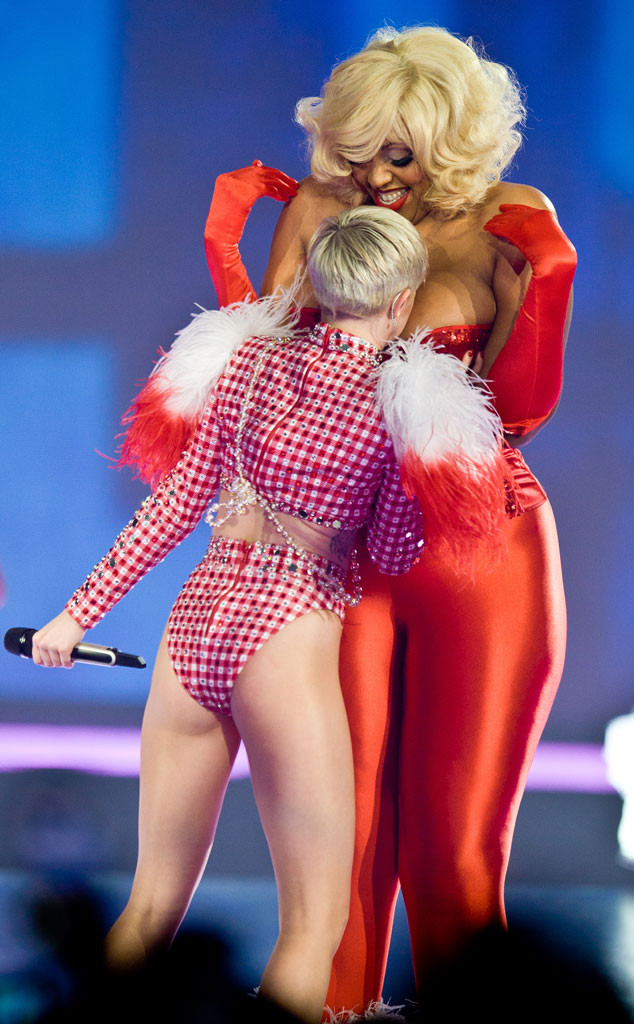 Timothy Hiatt/WireImage
Miley Cyrus isn't always baring her boobs--sometimes she's burying her face in someone else's!
The 21-year-old singer did just at her Bangerz show Friday in Illinois, getting up close and personal with Amazon Ashley's ample cleavage onstage.
Amazon Ashley looked rather enthused to have Ms. Cyrus face-deep in her chest, motorboating away in front of a packed crowd. Miley tweeted a picture of the intimate interaction, adding simply, "Love you @amazonashley67."
And the feeling is mutual. Amazon Ashley, who also dances at Beacher's Madhouse in L.A., tweeted a shot of Miley gearing up to smack her behind. "I love @MileyCyrus," she wrote, "having the #Timeofmylife."