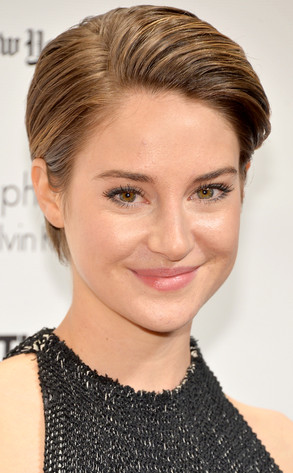 Theo Wargo/Getty Images for IFP
Good luck getting in touch with Shailene Woodley.
The Divergent actress has willingly and decidedly become a Luddite, she reveals in an interview with The Daily Beast. "I'm not a big technology person. I don't even have a smart phone. I don't even have a cell phone!" the 23-year-old movie star says, adding, "If I were to have one, it would be a flip phone."
Woodley decided to get rid of her mobile device after she realized that there's "a bigger lack of camaraderie and community than there's ever been." As a result, the former Secret Life of the American Teenager star has been able to develop her interpersonal communication skills. "Since I got rid of my phone, [I'm] having to pull over and be like, 'Hey, buddy—do you know how to get here?' I'm talking to people more than I've ever talked to in my life because I no longer have that crutch," she explains. "The more you get away from all the technological buzz, the more freedom you have."