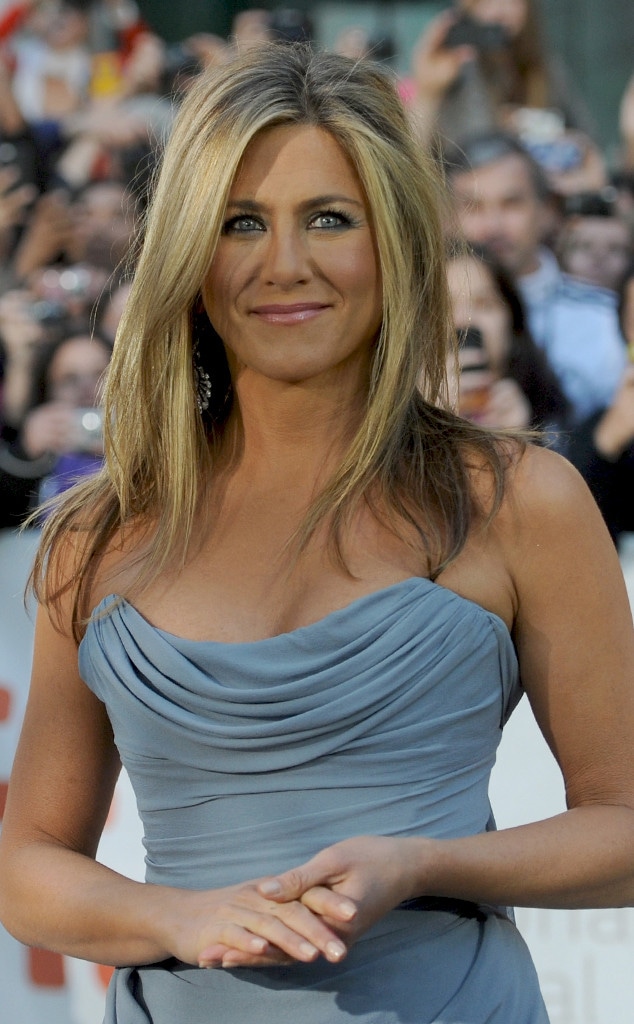 Jag Gundu/Getty Images
Even though Jennifer Aniston is known for keeping her personal life, well private, the actress is dishing about some of her guilty pleasures and secret desires to Self.
For example: who would she like to trade bodies with for a day?
"Would I really want to give it back?" the 45-year-old jokes to the magazine. "I'd love to be able to ski like a crazy person, like Lindsey Vonn. Then I'd also like to have Gisele Bündchen's body, just 'cuz, why not?"
In case you Instagram users didn't already know, Justin Theroux's ladylove doesn't have an account and she isn't a fan of snapping selfies.
"I don't understand them," the We're the Millers star explains. "I feel like there's enough out there, why add to it?"
Aniston reveals that she makes a mean Bloody Mary—it's just Mr. & Mrs. T Bloody Mary mix—and she loves to kick back and watch singing competitions, like The Voice and America's Got Talent.
"The auditions really kind of are fabulous," the thespian admits.
But don't expect her to jump for joy if a friend starts crooning along to a popular tune.
"Oh my God, I hate it," Aniston says. "I like to hear the song—don't sing it. Please! I'd record you to sing it if I wanted to hear you sing it."
Aniston's idea of relaxing on a Sunday morning is "having eggs and a bagel and reading the paper. I start with the front page, then the travel section, arts and leisure or the calendar. How I take my eggs depends on my mood. But I always throw a yolk in there—the yolk's got a bad rap."
And if the Friends alum could rule the world, she would wish for a few things.
"Be kind," she says. "Oh, I would command everyone to stop buying tabloids! I would command everyone to stop violence."