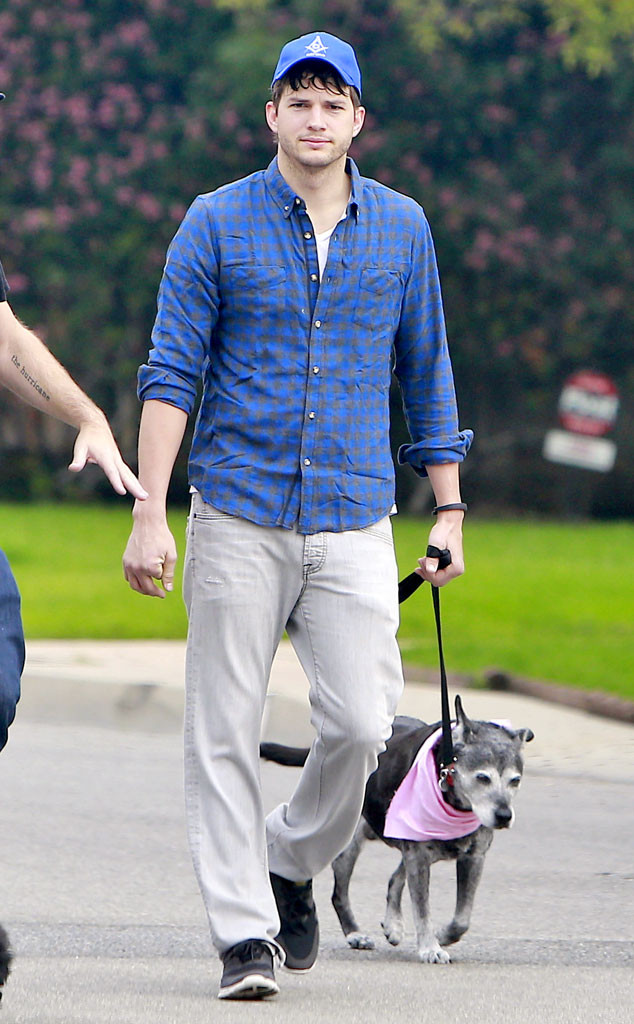 Bruce/FAMEFLYNET PICTURES
Ashton Kutcher may be walking a dog, but his love life hasn't gone to the dogs since he declared that one-night stands are gross.
In fact, his blossoming bond continues to grow, as the Two and a Half Men star recently got engaged to one of Hollywood's hottest leading ladies, Mila Kunis.
And with that relationship in full swing the 36-year-old star still makes time to take his sweetly accessorized pooch out for a morning stroll.
The two were spotted Thursday headed to Starbucks for their morning coffee. And while Kunis wasn't with them, we can't forget that the first pic of the costars-turned-lovebirds after their engagement news broke was one of them—you guessed it!—walking their dogs together!
Awww!