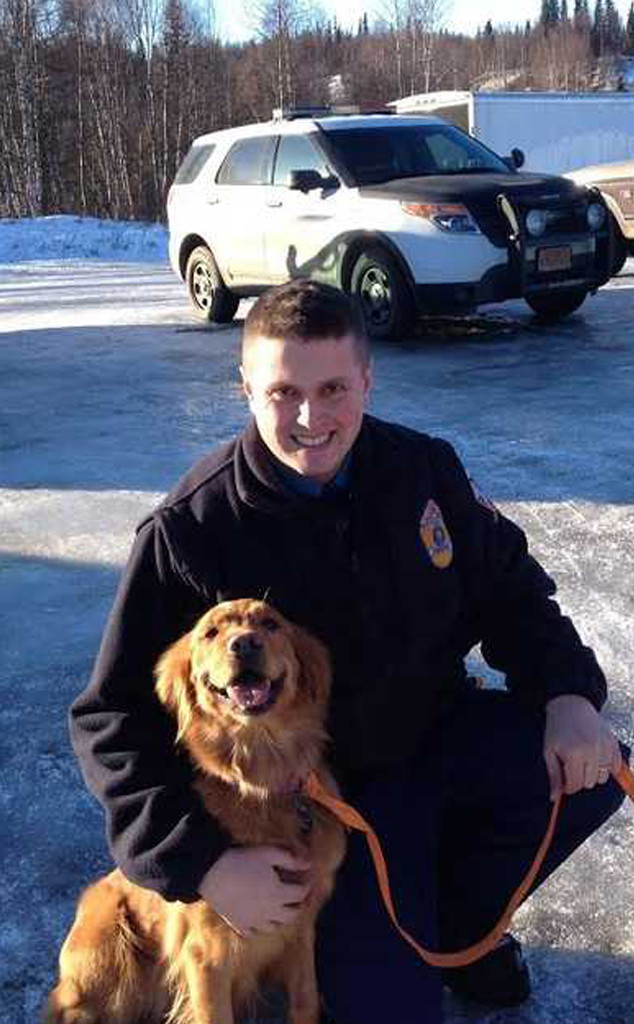 ALASKA STATE TROOPERS
In our ongoing effort to ensure our readers start their weekends on a positive note and not feeling like the weight of the world is crushing their souls into tiny, little pieces…here's a heartwarming animal story!
Otis Orth, a 52-year old man from Trapper Creek, Alaska, owes his life to his dog, Amber. According to Anchorage Daily News, Orth crashed his snowmobile and was left immobile, stranded and seriously injured with neck injury this past weekend. He would have certainly frozen to death if it weren't for his 2-year-old golden retriever, who had gone along for the ride with him.