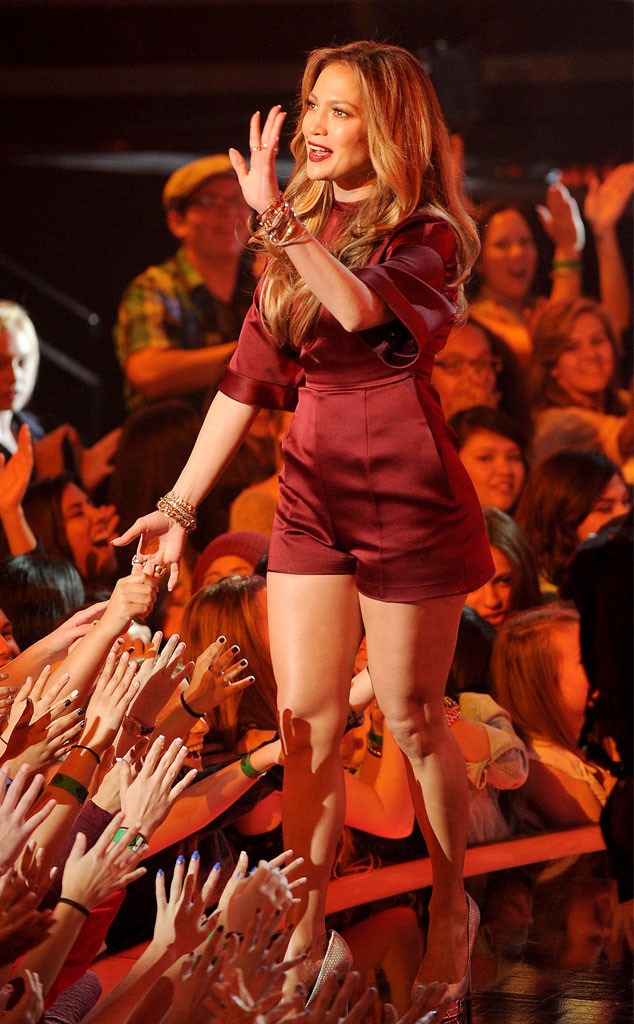 FOX via Getty Images
We think we might be totally in love with Jennifer Lopez in this deep red romper but we need some convincing.
On the one hand, the "I Luh Ya Papi" singer looks like she's wearing a set of too tight PJs. The shiny fabric feels a tad tacky for out-of-the-bedroom wear. But the old school shape hugs this curvy beauty in all the best places, making her feel like a showgirl from the '40s. Can't you see her popping out of a giant cake to sing a quick little ditty like in "Singin' In the Rain?"
Would a modern belt help take this vintage look into 2.0 territory? Or maybe it's the dark shade that needs a reboot? We are used to seeing the queen of The Bronx in something a bit bolder and brighter...
But bottom line (no pun intended), her waist is teeny tiny and her booty is totally slammin' in this getup. We're willing to look past any other flaws and call this one a winner. Are you?
1 Fashion Police March 7 Poll