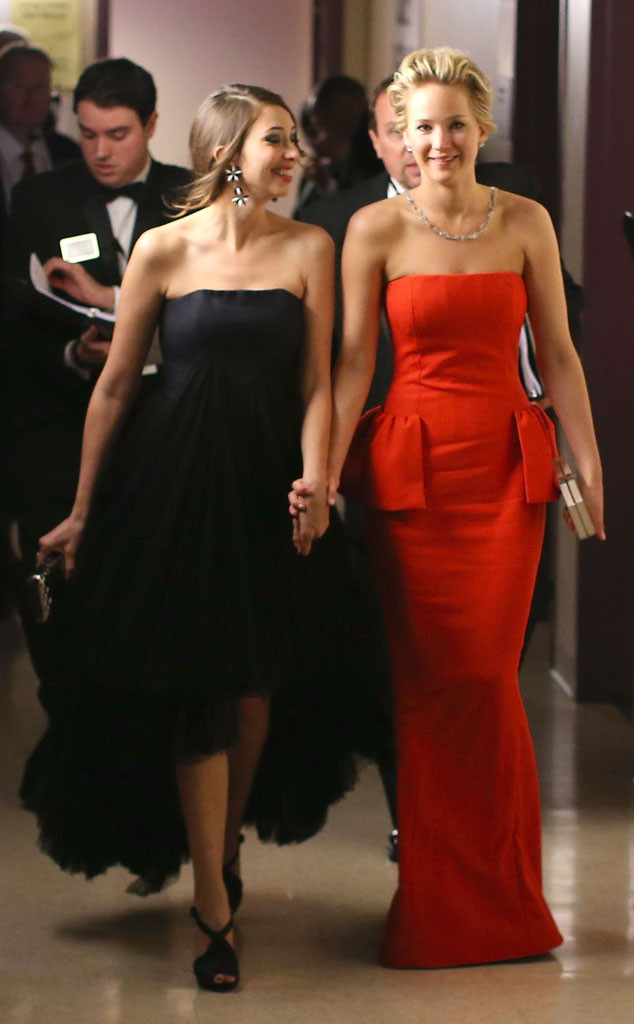 Christopher Polk/Getty Images
Jennifer Lawrence may be your best friend (and everyone's best friend), but it seems you are not her best friend. Because you were not asked to be her date to the Oscars. Laura Simpson was. Sorry about it.
Simpson, a model who Jennifer was rumored to have once set up with Bradley Cooper (he said they didn't date), says she met Jennifer Lawrence "seven years ago at an event where we both didn't know a single person. We hit it off over a mutual respect for Chandler Bing, and we have been eating pizza together ever since."
Laura wrote about her whole Academy Awards experience in a MySpace feature titled, "I Went to the Oscars and Nobody Cared" (which is clearly not true—the nobody caring part—because, here we are. Reading. Caring.)
(A few more things to get out of the way right away: Ew, MySpace? Yeah, we know. Whatever. Also, is it weird to anyone else that Laura calls Jennifer "my date" for the entire piece instead of calling her...Jennifer. Or Jen? Whatever she calls her in real life? It's like she's trying to be classy and not name names, but girl, we know who your date was. That's why we're reading this story. Lastly, hopefully Jennifer Lawrence knew her friend was planning to write about her and their night. Otherwise this all seems kind of, um, tacky. But again, whatever. It's MySpace.)