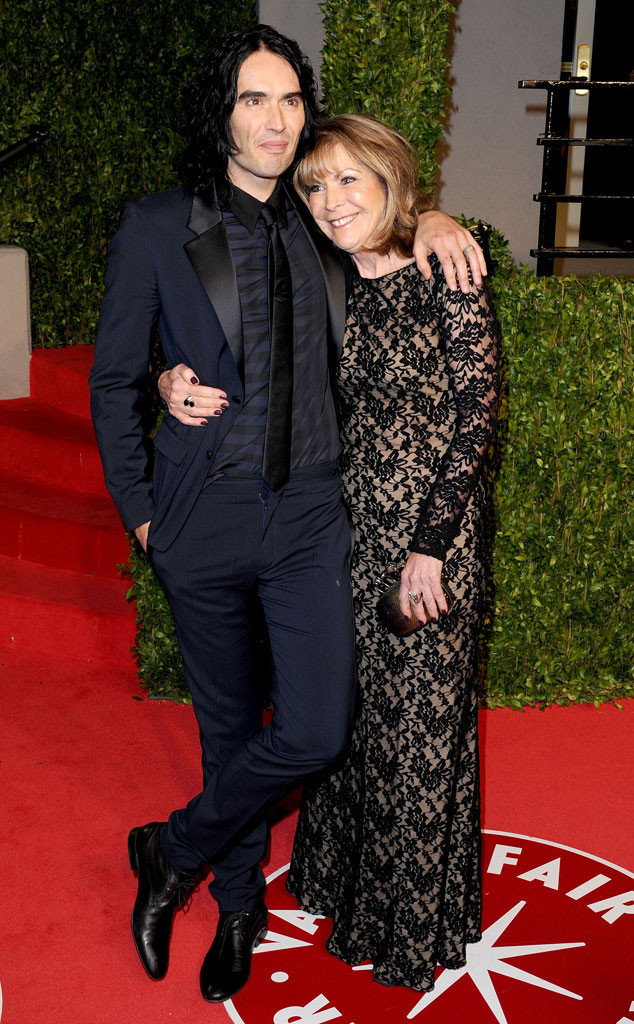 Craig Barritt/Getty Images
Russell Brand has canceled several upcoming Messiah Complex shows to be by his mother Barbara's side.
"Sorry to eff you around with gigs," the English comedian tweeted, along with a link to one announcement. "My mum ain't well. Tix will be honoured or refunded."
The 38-year-old revealed on YouTube earlier this week that Barbara has breast cancer, her second battle with the disease.
"Russell Brand has taken the difficult decision to postpone tonight's show at Warwick Arts Centre, Coventry due to personal reasons," the Warwick Arts Centre venue said in a statement on Thursday. The show will be rescheduled by April 19.
He was also scheduled to perform at the Derby Assembly Rooms on Friday night and the show is now slated for April 14.