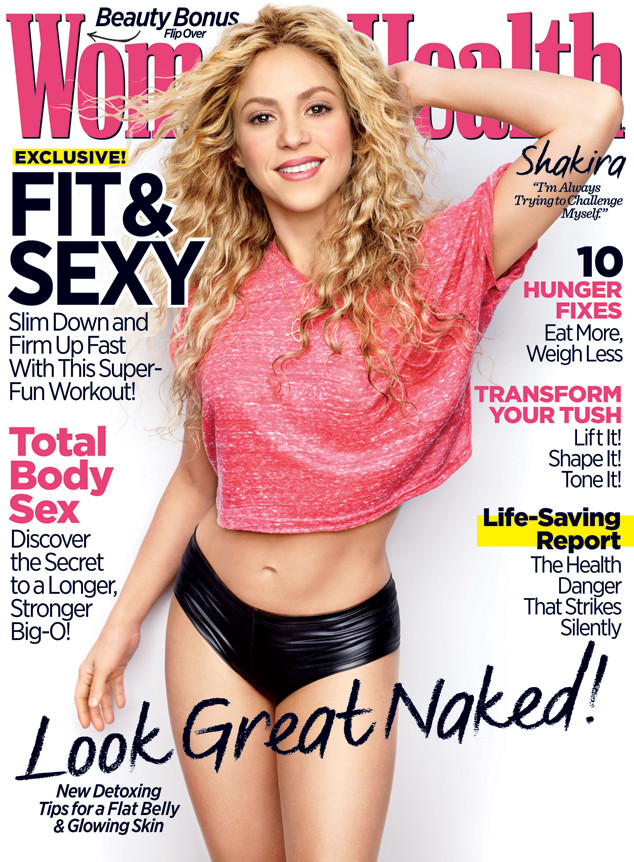 Women's Health
Well, here's some motivation to help you hit the gym just a little harder.
Shakira graces the cover of the Women's Health special Beauty Flip issue, looking fit in a hot pink crop top and leather short-shorts.
The Colombian singer and Voice coach opened up to the mag about her typical workout routine and diet habits. And of course we believe every word of it because her hips don't lie, after all.
OK, now that we've gotten the cheesy "Hips Don't Lie" pun out of the way (Forgive us; we had to!), let's move on to Shakira's revelations in her special behind-the-scenes footage from the magazine shoot.
"Sometimes I do get tired of working out, the gym, the treadmill, the stuff that all women dread," says Shakira. "So I recently decided to just do sports, because they're so much fun and they accomplish the same purpose. So I planned a whole daily routine of roller skating, playing basketball, and playing tennis, and swimming."