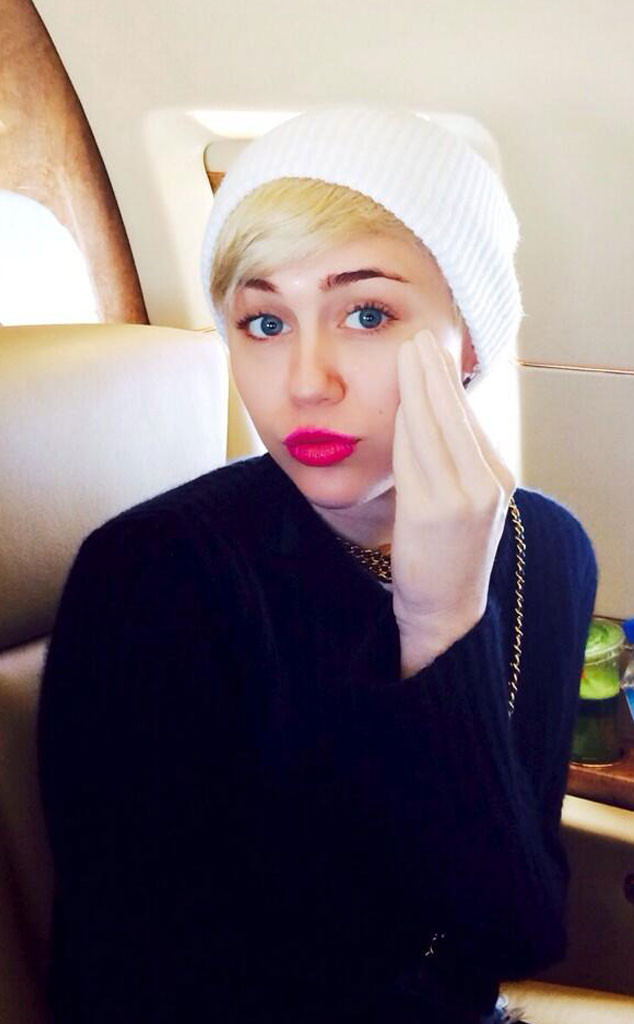 Twitter
Miley Cyrus is embracing her sexuality—and she wants the world to know.
The "Adore You" singer proved that she adores herself when she caressed her face and rubbed her thighs with a sex toy. Unsurprisingly, Cyrus shared two pictures of her new Adonis Dildo on Twitter.
In one twitpic caption, the single star included a few hand gesture emojis and simply wrote "#tourlife."
According to the sex toy's product description, "The hand tool is very large, quite heavy, and so not well suited to beginners, but if you're experienced with large sized toys, you'll love it." The dildo is "NOT for the faint of heart" as it "is a unique tool for size enthusiasts or anyone interested in fisting."