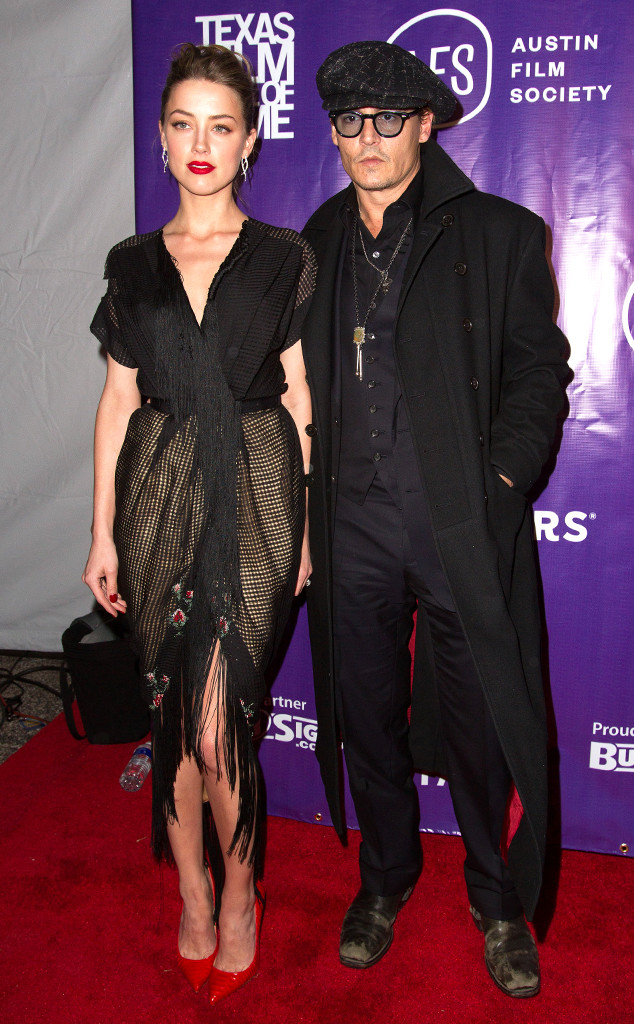 Splash News
Look at Johnny Depp supporting his girl.
The 50-year-old actor accompanied his fiancée Amber Heard on the red carpet for the 2014 Texas Film Awards hosted by the Austin Film Society in Texas tonight. And it wasn't just another night to get dressed up and flash that gorgeous rock on her finger.
Heard, who is a native of Austin, is being honored at the event for helping the state earn recognition in world of film. Congratulations, lady!
The 3 Days to Kill star recently opened up about her upbringing in Texas during an interview with Vanity Fair.