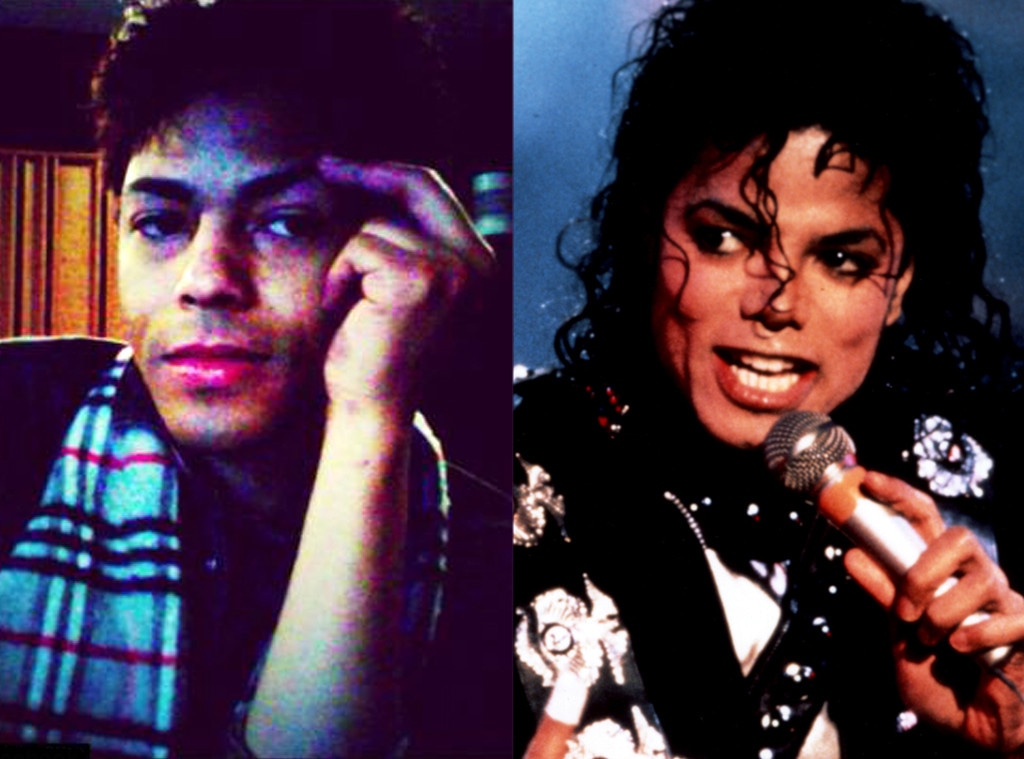 Facebook
Now here's a story that may leave your head spinning.
Brandon Howard, a 31-year-old singer, may just be Michael Jackson's secret son. The crooner, who has a striking resemblance to the late legend, took a DNA test from a dental imprint revealing a 99.9 percent match to the King of Pop.
Dr. Joseph Goodman, a Beverly Hills dental surgeon, revealed the alleged results, and claimed he obtained a sample of Jackson's DNA from a dental device that had belonged to the "Thriller" singer and was purchased by Goodman at auction.
Despite consenting to a mouth swab for the DNA test, Howard released a video on Facebook distancing himself from the publicity surrounding the test, shortly before the results were revealed.
"It seems a lot of people are speaking on my behalf, so I'm going to keep this short and simple," he began to say. "One, I did not call TMZ, I didn't put out a story, nothing. Two, I never proclaimed to be his son. Three, I am definitely not suing the estate.
"I have been taken care of very well and also I make my own cash. Four, It's true I had a DNA test, but this had nothing to do with any of this, I swear on my life."
B. Howard continued, "I'm done, wherever you guys go from here, that's what it is and whatever the DNA results come out to be, the results, it is what it is. This is coming from me personally, so spread it around and make sure everybody knows this is me, OK, me, alright? So thank you for listening and talk to you soon."
Jackson estate lawyer Howard Weitzman, however, remains doubtful. "It sounds like a fraud to me," Weitzman told the Daily News later Thursday. "I've never heard of the man," Weitzman said, referring to Howard. "He's never made any claims with the estate or with any recognized tribunal that I'm aware of."
Brandon is the son of gospel singer Miki "Billy" Howard, who knew Jackson in the early 1980s. Brandon was born in 1982, one year before MJ's hit "Billie Jean" was released, which is a song about him denying the paternity of a child.
E! News has reached out to Jackson's camp for comment.