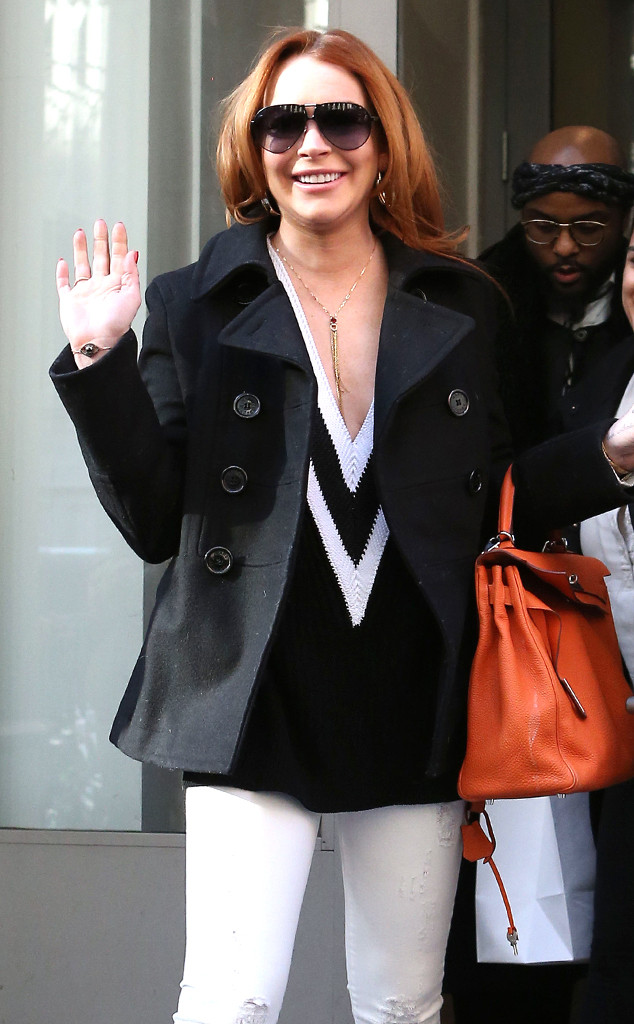 PacificCoastNews
Lindsay Lohan looks thrilled for her reality television debut!
The 27-year-old actress was spotted in Soho before her appearance on The Tonight Show Starring Jimmy Fallon looking both happy and healthy. The starlet was dressed in a black peacoat, V-neck sweater and white pants as she waved at fans. She completed the outfit with an orange handbag and dark aviator sunglasses.
It doesn't appear that LiLo is having any second thoughts about sharing her personal life and journey to sobriety with the world in her new OWN docu-series...despite being chewed out on camera by Oprah Winfreyin the latest promo.