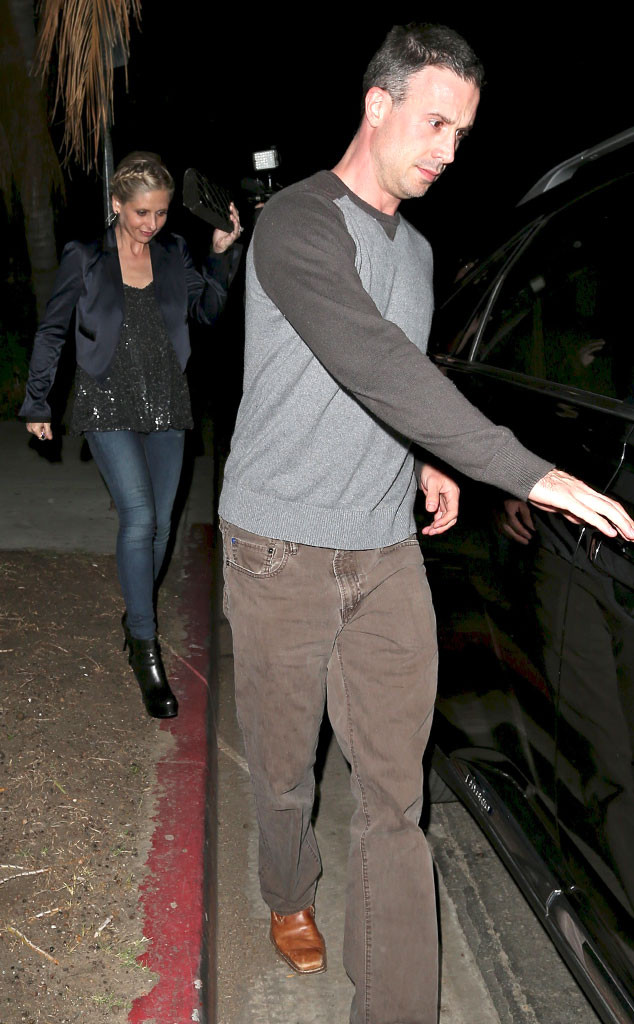 NATIONAL PHOTO GROUP
Sarah Michelle Gellar and Freddie Prinze Jr. took a break from the kids for a romantic date night.
The cute Hollywood couple grabbed dinner at Bagutta restaurant in Los Angeles Wednesday night and enjoyed a little one-on-one time (minus the paparazzi, of course).
Gellar looked stylish in fitted jeans, a navy blazer, a sparkly top and patent-leather boots, and her clutch came in handy as a makeshift shield from the cameras. Her hubby of 11 years chose to keep it casual in a gray pullover and brown pants as he led his real-life leading lady to the car.