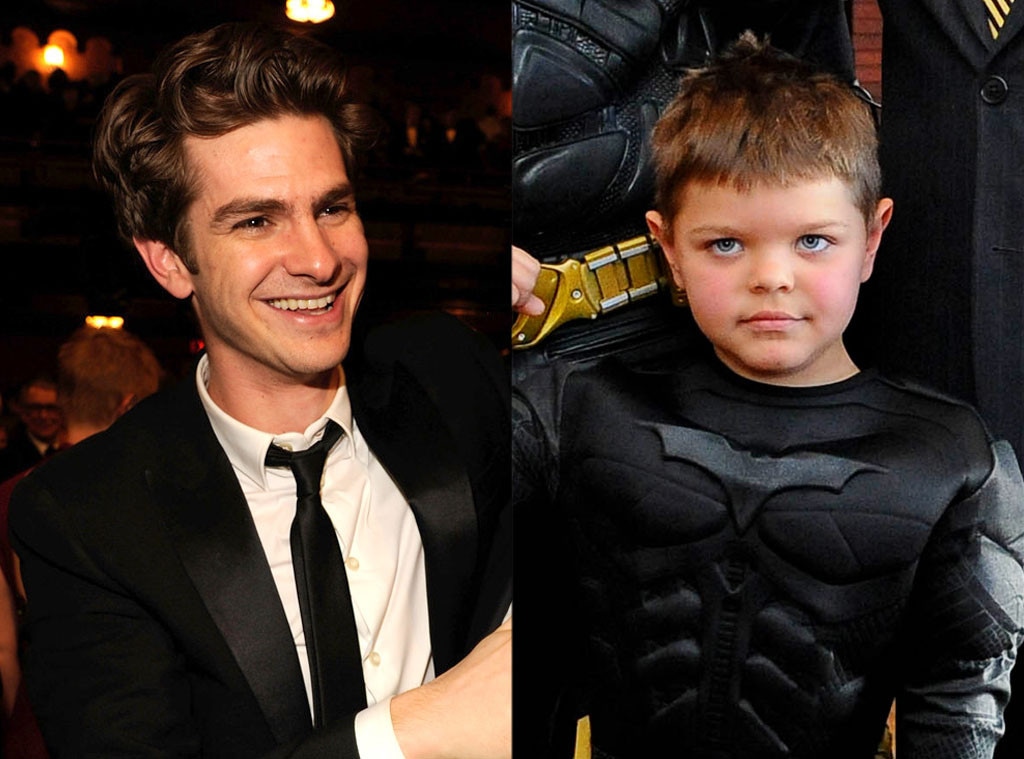 Kevin Mazur/WireImage for Tony Award Productions; Trisha Leeper/WireImage
Amid the recent controversy surrounding why Andrew Garfield was not at Sunday night's Oscars, the actor's rep is clearing the air.
The Amazing Spider-Man 2 star rehearsed a segment with "Batkid" Miles Scott on the day before the awards show, however, the Academy announced today that they had cut the segment due to production issues.
Garfield's publicist tells E! News in a statement, "In full collaboration with the Academy and the show writer, Andrew prepared a segment for the Oscars to honor Miles Scott as the true hero that he is. At some point overnight on Saturday/Sunday morning, it was decided by those running the show that the segment didn't work in the ceremony."
"They decided to pull it—Andrew and Miles were equally upset," the statement continued. "The producers arranges for Miles and his family to visit Disneyland on Monday and Andrew drove down to visit them and to bring Miles a personal gift."
The rep's statement added, "Andrew did the right thing for Batkid and anyone saying otherwise is flat out lying."
Well then.
Earlier this morning, a spokesperson for the Academy of Motion Picture Arts & Sciences told E! News:
"Due to the nature of a live show, hard decisions sometimes must be made which require the Academy to cut segments due to the logistics of production. Andrew Garfield understood that his segment had to be omitted, and he drove to Disneyland on Monday to spend time with 5-year-old Miles Scott (Batkid) and his family."