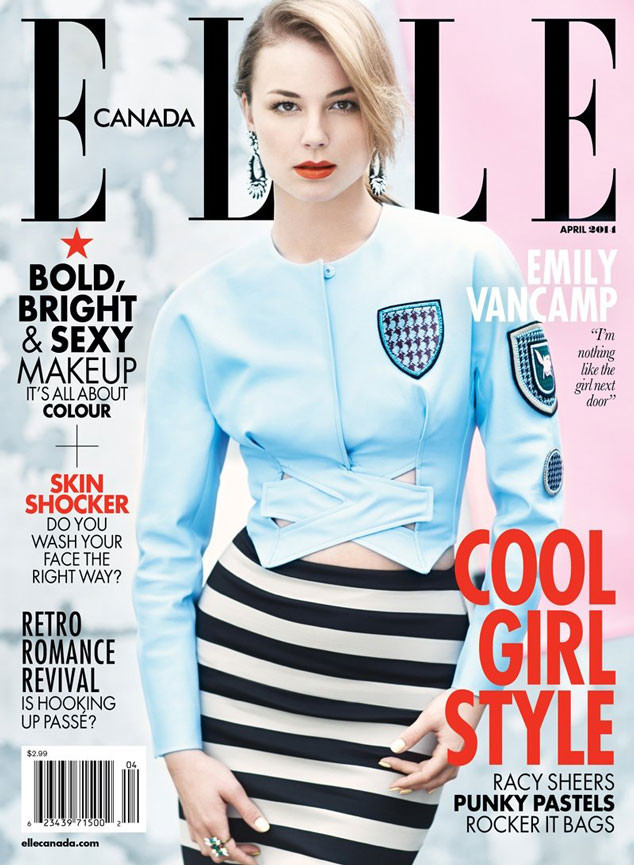 Colette de Barros/Elle Canada
Emily VanCamp and Josh Bowman are known for being a relatively low-key couple.
So, it doesn't come as too much of a surprise that the 27-year-old actress opted to open up oh-so-slightly about her relationship with her boyfriend and Revenge costar.
"Josh and I keep it all very separate," VanCamp says in the April issue of Elle Canada. "I barely talk about him in interviews, to be honest. It's just really funny in the moments when we're playing these absolutely absurd things. I call him 'wife-beater Daniel.' It's hard for my family to watch—it's also hard for them to see me in that light. But we're actors. None of that lives in any of us. Thank God!"