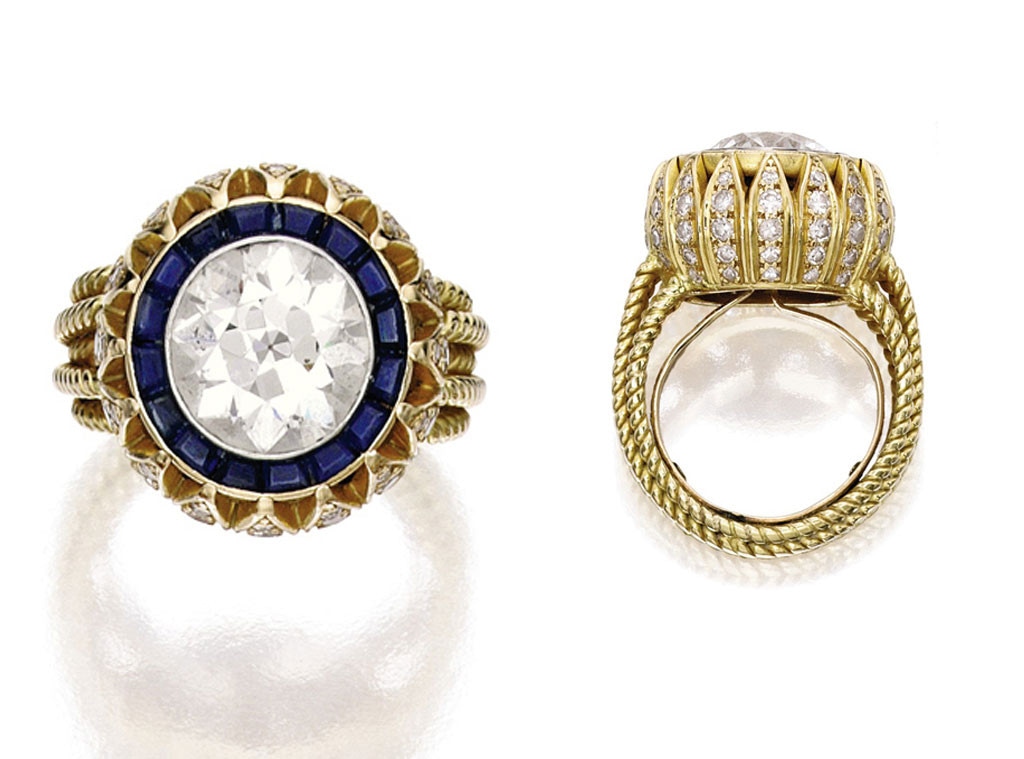 Courtesy: Sotheby's
It was hard to get a read on Mary-Kate Olsen's alleged engagement ring since the first photos were a bit blurry. But now thanks to new shots from Paris Fashion Week and the eagle eye fashionistas over at Style Caster, we finally know exactly what the ring looks like.
How? Well, it turns out the vintage Cartier sparkler was originally sold by Sotheby's for $81,250, which meant there were listing photos of the bling. That's right, now you can drool over every detail of the 4-carat diamond set in a sapphire halo in high resolution. We certainly are!
Meanwhile, despite the massive media attention, Mary-Kate has yet to take off the ring and wasn't exactly hiding the bauble from paparazzi while attending the Louis Vuitton show on Tuesday. She also hasn't confirmed the rumors either.
So while we've solved the mystery of the ring we're still waiting to figure out the real enigma: Is it really an engagement ring from beau Olivier Sarkozy? We're betting a big, fat Y-E-S!