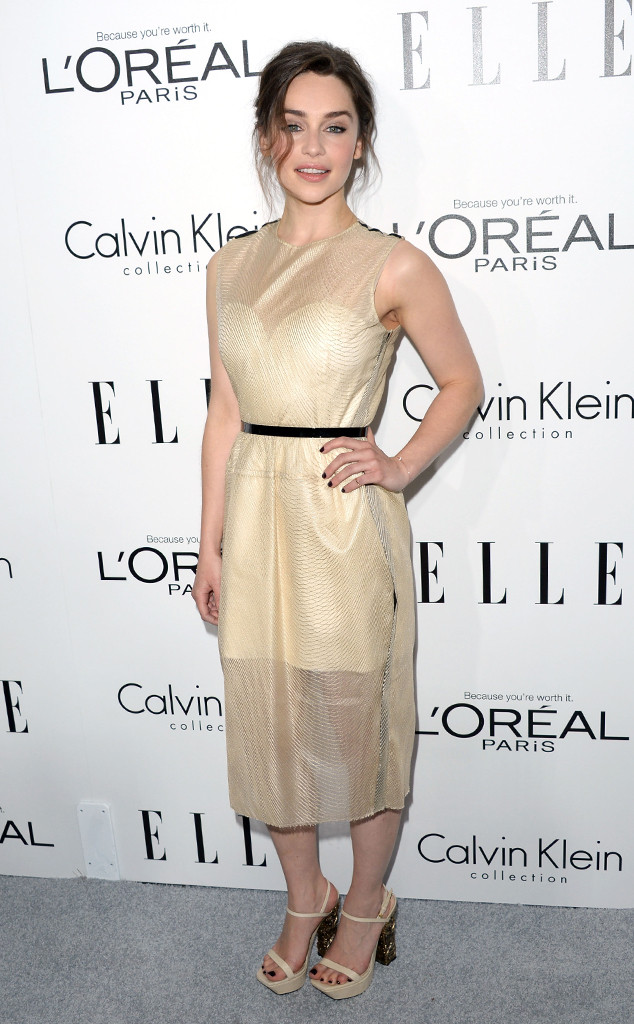 Courtesy of Jason Merritt/Getty Images for ELLE
Who's Emilia Clarke dating these days? No one!
In the new issue of InStyle U.K., the gorgeous 26-year-old Game of Thrones star opens up about loving life as a single lady.
"People keep asking me who I'm dating right now and the truth is...wait for [it]...no one," the actress told the fashion mag. "And that's OK. I'm figuring out a lot of stuff right now. I think as a woman it's in our nature to nurture someone else. Sometimes at the expense of ourselves."