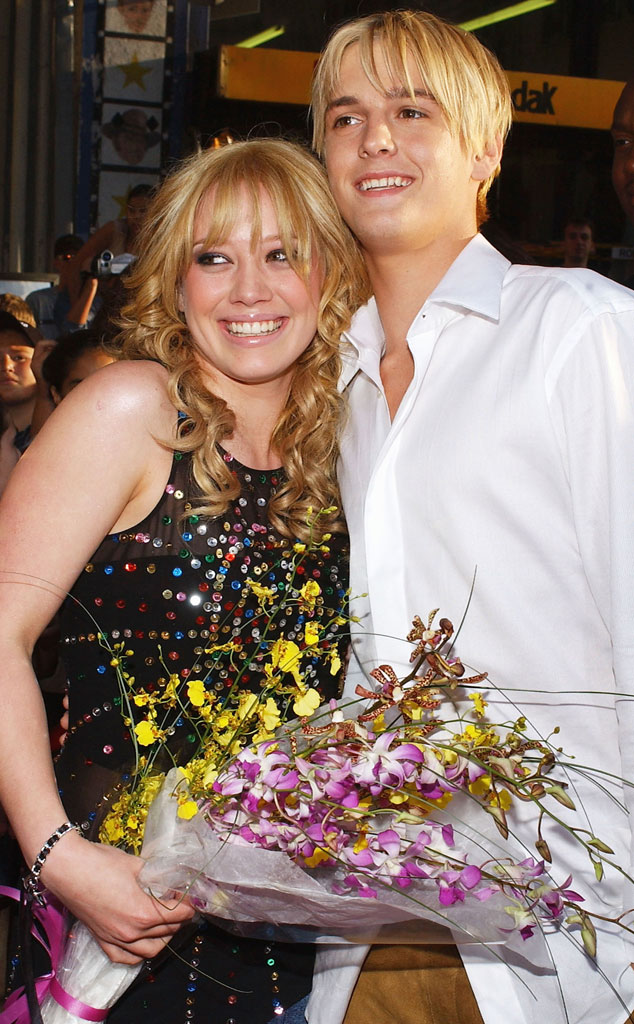 Lucy Nicholson/Getty Images
To say Aaron Carter still has feelings for Hilary Duff is definitely an understatement.
After retweeting a photo of the 26-year-old actress, Carter then wrote, "Don't be that stupid douche that loses the love of your life forever.. Like me..."
He added, "I'll spend the rest of my life trying to better myself to get back to her. I don't care what ANY of you think."
Carter concluded by stating, "That tweet just gave me an anxiety attack."
Well, seeing how Duff recently split from husband Mike Comrie, Carter clearly views the breakup as an opportunity to reunite with his ex.