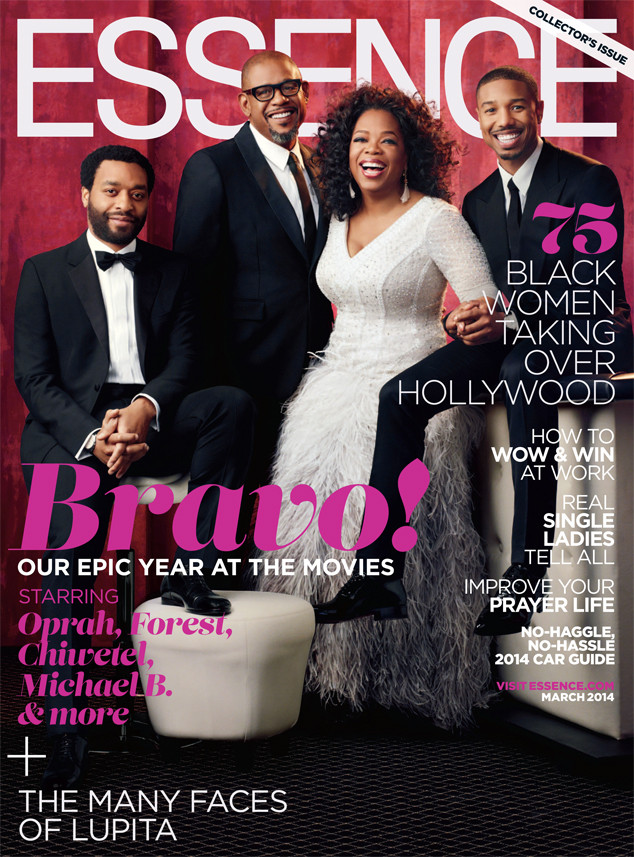 Essence
Ask and ye shall receive!
Oprah Winfrey generously gifted a Twitter user with the ivory gown she wore on the cover of Essence. The 60-year-old TV titan modeled the Brian Rennie for Basler design for the March 2014 Hollywood issue, which she shared with fellow actors Chiwetel Ejiofor, Michael B. Jordan and Forest Whitaker.
Twitter user @snobaby28 reached out to the star of Lee Daniels' The Butler on Valentine's Day, writing, "You look beautiful in that essence cover pic. WOW. CAN I please have that dress? Cuz I know u won't wear again lol luv u." Winfrey agreed and replied, "You're right I won't wear ever again contact my asst. and show her this tweet." Feeling overwhelmed with gratitude, @snobaby28 wrote back, "THANK YOU!!! You are truly a blessing. Sitting alone in sadness and you have brightened my day. Bless U."