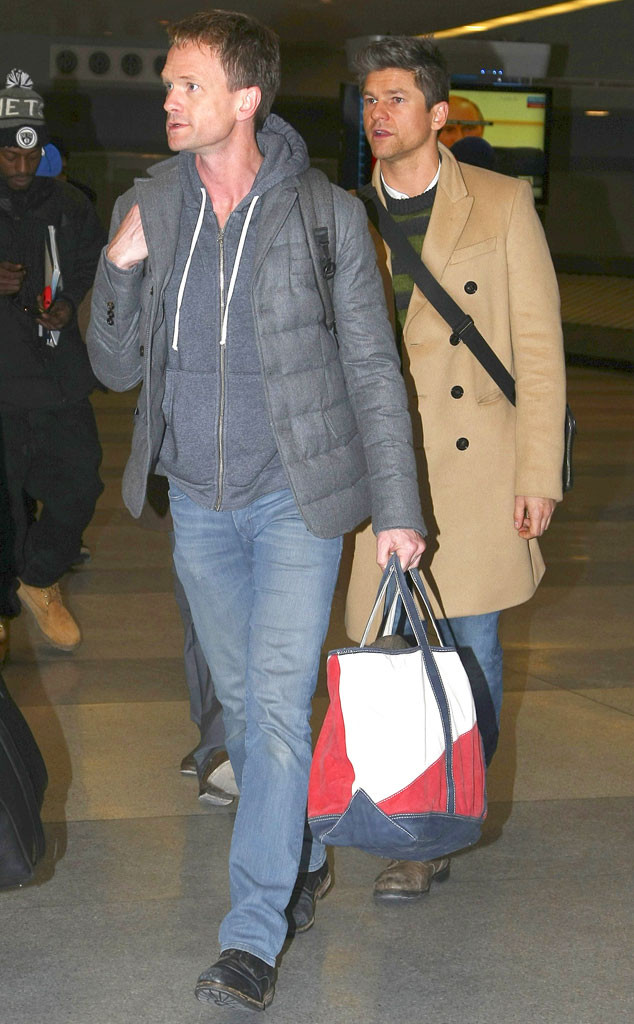 PacificCoastNews
Neil Patrick Harris Harlem days aren't over—in fact, they're just about to begin!
Meaning? NPH, fiancé David Burtka and the couple's 3-year-old twins Gideon and Harper are moving to their new home in New York City's Harlem neighborhood for good.
"I'm officially heading East," the How I Met Your Mother star tweeted Tuesday, as he and David were snapped landing at NYC's JFK Airport with lots of luggage. "My wonderful west coast days are done. #goodtimes."
The Burtka-Harris fam is trading sunny California for the more seasonable NYC for Harper and Gideon's sake. "Our plan is to reroute ourselves and have our kids start to go to school here," Neil told Us Weekly last April. Neil is also starring in Broadway's Hedwig and the Angry Inch.