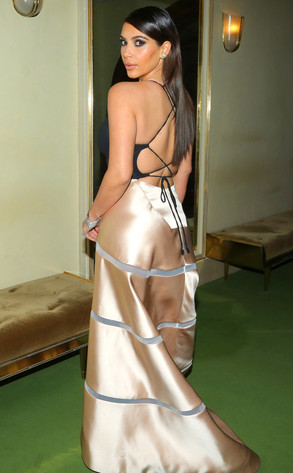 Brian Prahl / Splash News
Kim Kardashian invites viewers into her home on Keeping Up With the Kardashians. But is it really the famous family's house?
The 33-year-old held a Mobio Insider Q&A session on Wednesday evening and was asked by a fan if the family uses a fake residence on the hit reality series.
"My old home in Beverly Hills was really my home & I would get people showing up at all hours ringing my gate & had to call the police on several occasions," the E! star revealed. "People hopping the gate & scaring me."
North West's mom continued: "It was so unsafe. The Hollywood star tours would stop by too, bc they recognized my home from our show. After that we realized how unsafe it is to show the exterior of our homes."