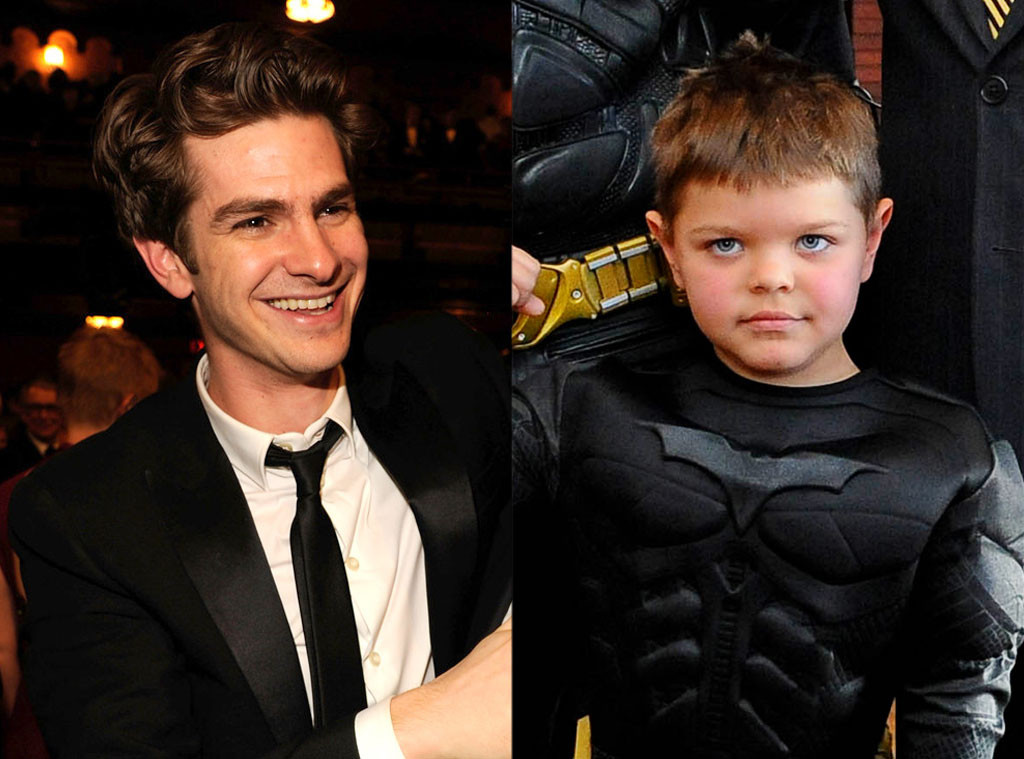 Kevin Mazur/WireImage for Tony Award Productions; Trisha Leeper/WireImage
Andrew Garfield was a M.I.A. at Sunday's Oscars, despite being previously announced as a presenter.
The Amazing Spider-Man 2 star rehearsed a segment with "Batkid" Miles Scott on Saturday, March 1. Miles, who "saved" San Francisco from several villains during a Make-a-Wish event in 2013, was scheduled to join the 30-year-old movie star on stage during one of three planned heroes segments.
An Academy spokesperson attributes Garfield's absence to production problems.
"Due to the nature of a live show, hard decisions sometimes must be made which require the Academy to cut segments due to the logistics of production," the spokesperson tells E! News in a statement. "Andrew Garfield understood that his segment had to be omitted, and he drove to Disneyland on Monday to spend time with 5-year-old Miles Scott (Batkid) and his family."
Miles' family traveled to L.A. for the Academy Awards; they were informed of the change Sunday.
"I don't know if they ran out of time, or if there was something about the segment they didn't like," Natalie Scott, Miles' mother, told The International Business Times. "It got pulled so quickly that we didn't have a lot of insight into what was going on." She added, "It is kind of a disappointment, but things happen. I know that's how TV goes and how Hollywood is. We're just not used to that."
The show included montages of heroes from animated, documentary and feature films. Jim Carrey and Sally Field introduced the segments. It was Captain America who saved the day, as Chris Evans agreed to fill in for Garfield.
Calls to Garfield's rep went unreturned.