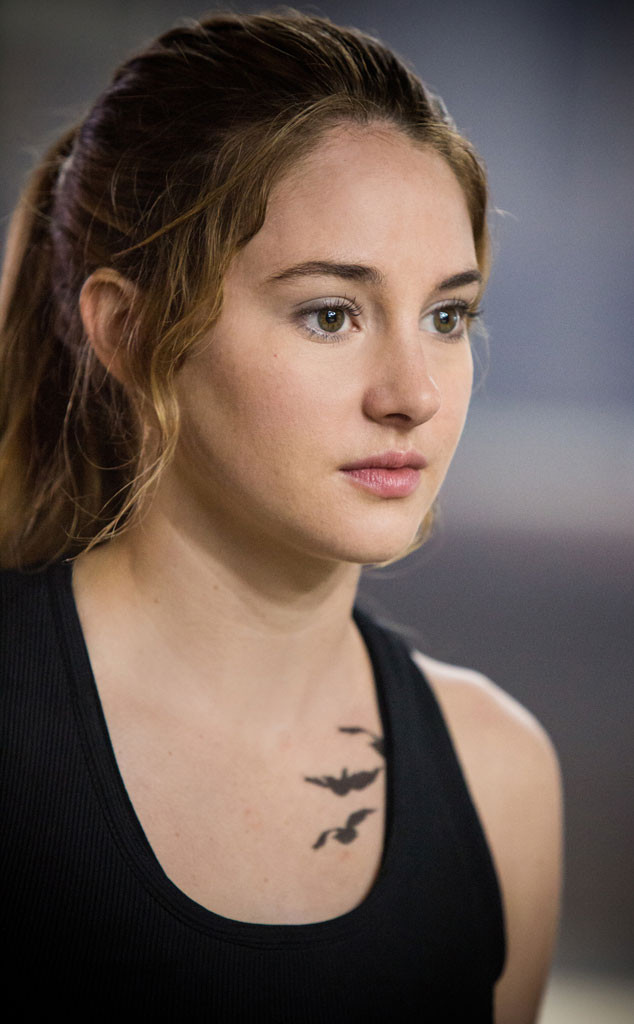 Summit Entertainment
Shailene Woodley may be homeless—"I'm doing the vagabond lifestyle for a bit," the actress tells The Hollywood Reporter—but the 22-year-old can certainly afford to buy some real estate if she so desires.
Woodley, who is profiled in the magazine's March 14 cover story, was reportedly Lionsgate's "first and only choice" to play Beatrice Prior in film adaptations of the Divergent book trilogy. Thanks to her breakout role in 2011's The Descendants, Woodley became one of the most in-demand actresses of her generation—but that didn't necessarily mean she wanted the superstardom that came with it.
In fact, it was Jennifer Lawrence, star of The Hunger Games franchise, who convinced her to sign up.
Woodley will earn $250,000 to $500,000 for the first installment of the Divergent series. It's likely she'll make more for the sequels, Insurgent and Allegiant, slated for release in March 2015 and March 2016.
But how does Woodley's salary compare to that of Lawrence, who similarly used her indie cred to become one of the world's most famous movie stars? For the first Hunger Games film, released in 2012, Lawrence reportedly earned $500,000 upfront, plus bonuses due to box office performance.