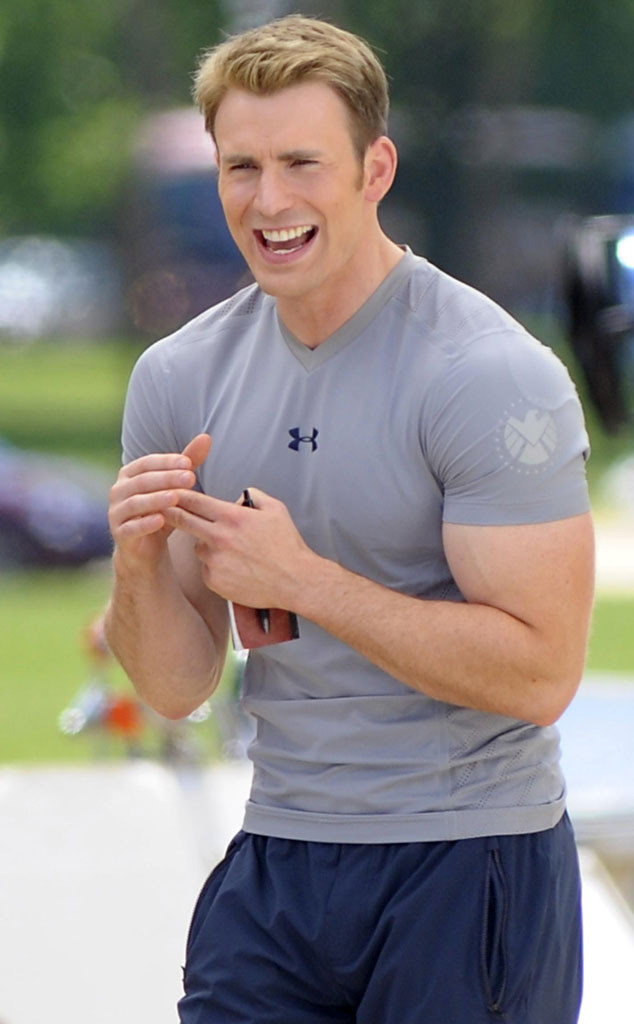 Gene Young / Splash News
Chris Evans is headed to the silver screen this April when Captain America: The Winter Soldier hits theaters. He's been playing the patriotic hero since 2011, when he appeared the first installment.
Evans can't play the comic book character forever, however—and he's already planning his next move.
"I think when I'm done with this Marvel contract, I'll take a little break from acting," he tells Glamour UK. "With acting, you're one piece in a very big puzzle. It's like you helped buy a gift but you don't know what the gift is, so you come back and see the movie. Sometimes it's nice, sometimes it's tragic."
The Sudbury, Mass., native reprised his role as Cap in 2012's The Avengers. The 32-year-old actor also made a cameo in 2013's Thor: The Dark World and will once again suit up for 2015's Avengers: Age of Ultron, co-starring Robert Downey, Jr., Chris Hemsworth, Samuel L. Jackson, Scarlett Johansson, Elizabeth Olsen, Jeremy Renner, Mark Ruffalo, James Spader and Aaron Taylor-Johnson.