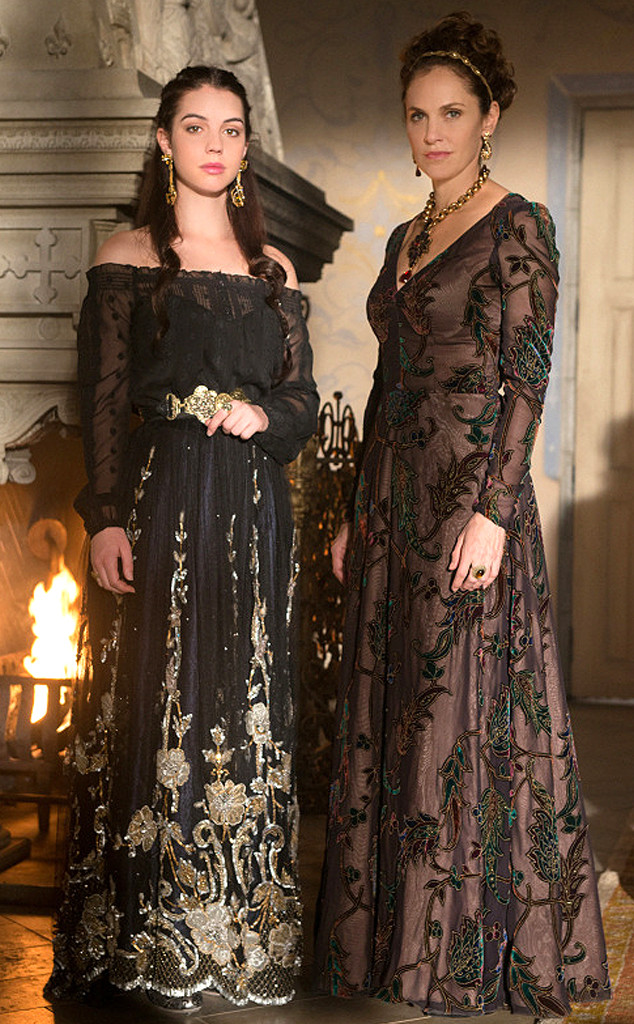 Christos Kalohoridis/The CW
Here comes the mother of the bride!
Reign fans will finally get to meet Mary's (Adelaide Kane) mother, Marie de Guise, played by Private Practice star Amy Brenneman, in tonight's epic wedding episode of the CW hit drama. After all, a girl can't get married without her mother beside her, right?
And Marie, who has been the acting regent of Scotland while waiting for her daughter to come of age, will have quite the entrance when she makes her debut in "Consummation," as Brenneman tells E! News, "My first thing that I say is 'French court has gone to hell,' and it goes on from there."
Talk about making an entrance!