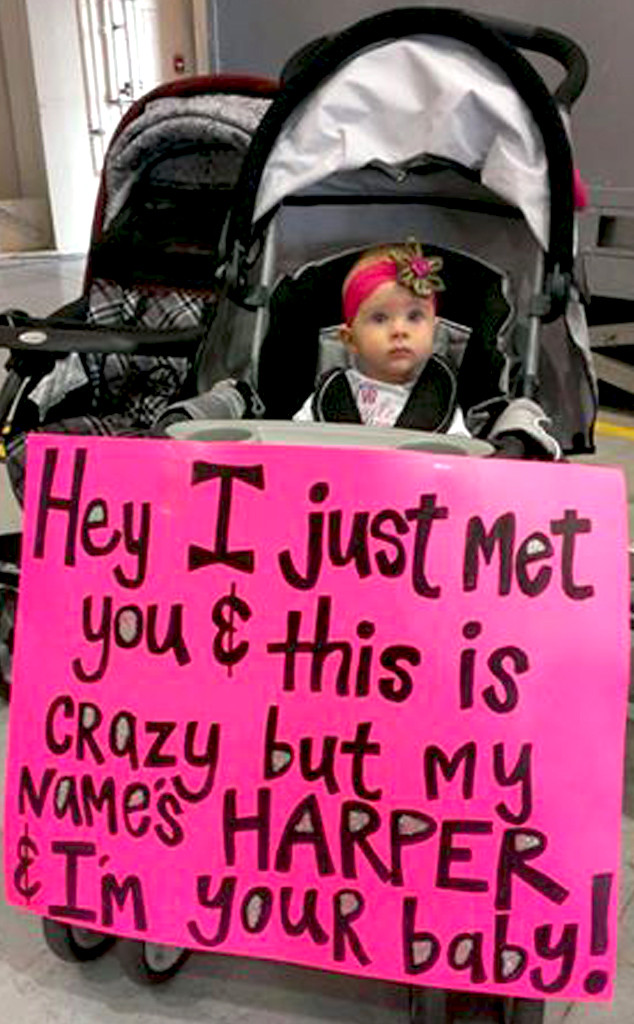 Facebook/WOWT 6 News
And here we thought we'd never like another "Call Me Maybe" parody.
Then came 7-month-old baby Harper, who greeted her solider daddy for the first time with a bright pink poster that read, "Hey I just met you and this is crazy, but my name's Harper and I'm your baby!"
Her dad is Army Specialist Cole Tesar and he was deployed to Afghanistan two months before his wife, Logan, gave birth. Now, he's back in Bellevue, Neb., reunited with his family and his new daughter.
It's enough to make your heart explode.