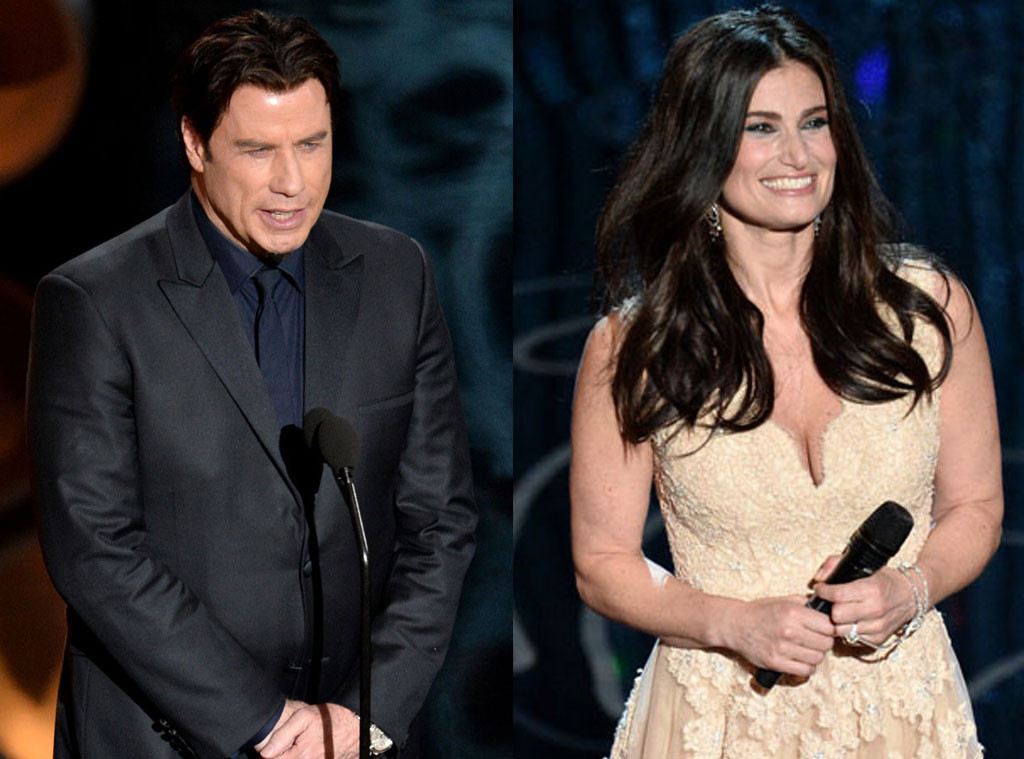 Kevin Winter/Getty Images
From Twitter to a name generator to Broadway—Adele Dazeem is taking over, y'all!
It's been three days since John Travolta's major Oscars flub, but Idina Menzel's alter-ego, which was originally sparked from the actor's mispronounciation of her name during the Academy Awards, continues to live on.
And she's doing better than ever!
Along with gaining thousands of Twitter followers and inspiring celebs (and pretty much everyone) to "Travoltify" their name, Dazeem's name has been added to Menzel's Broadway playbill for the star's musical If/Then. Well, kinda.
Producers of the new Broadway play decided to join in on the fun at the show's dress rehearsal Tuesday.
"At this performance the role of Elizabeth will be played by Adele Dazeem," the playbill says, with a photo of Menzel after her performance at the Oscars. The description goes on to note all of Menzel's accomplishments and past work, but uses "Adele Dazeem" for every reference of Idina and even "Travoltifies" some words.
Well played, Broadway. Well played.
A source exclusively told E! News that the Frozen star wasn't upset by Travolta's mishap at the Oscars. "She laughed it off," the source said. "She thought it was so funny. She was like, 'What are you going to do?'"
In fact, Menzel gave Travolta a hug backstage after her "Let It Go" performance. "The Oscars were a dream come true for Idina," the source said. "She wasn't going to let anything get in the way of that."
Meanwhile, the Pulp Fiction star felt horrible after what happened. "I've been beating myself up all day," he said in a statement to E! News. "Then I thought...What would Idina Menzel say? She'd say, 'Let it go, let it go!' Idina is incredibly talented and I am so happy Frozen took home two Oscars Sunday night!"