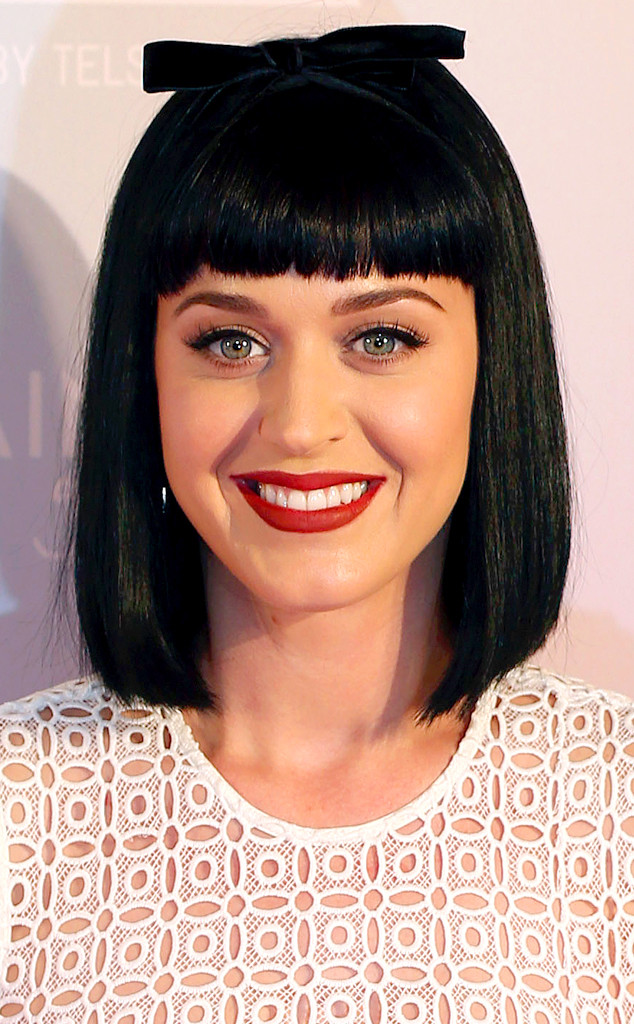 AP Photo/Rob Griffith
You'd think Katy Perry would have learned her lesson after the American Music Awards controversy, when she was accused of racism for her "Geisha Style" performance. Sure, the blunt Cleopatra bob and black hair bow at the top of her head might be a bit subtler than a full-on geisha costume, but when we saw this photo of the songstress kicking off her Australian Prismatic Tour, we thought, "Uh-oh."
This isn't even a stage look! She actually went to a red carpet event with hair that looked like a cast member from Sailor Moon. Cartoon hair aside, we did love her makeup. Her liquid black kitten eyes and red brick lip were ultra-flattering against the "Dark Horse" singer's creamy complexion.
Beauty Bailout: Katy seems to have really been battling to get her new hairstyle to work. Those blunt bangs are tough to pull off without looking too much like a Halloween costume wig.
We think it's time she grew out that wall of bangs and gave them a more undone, wispy look. In the meantime, she should side part her hair and brush those bangs to one side. Or better yet, wear a thin black headband (no bows!!) Those bangs just aren't working.