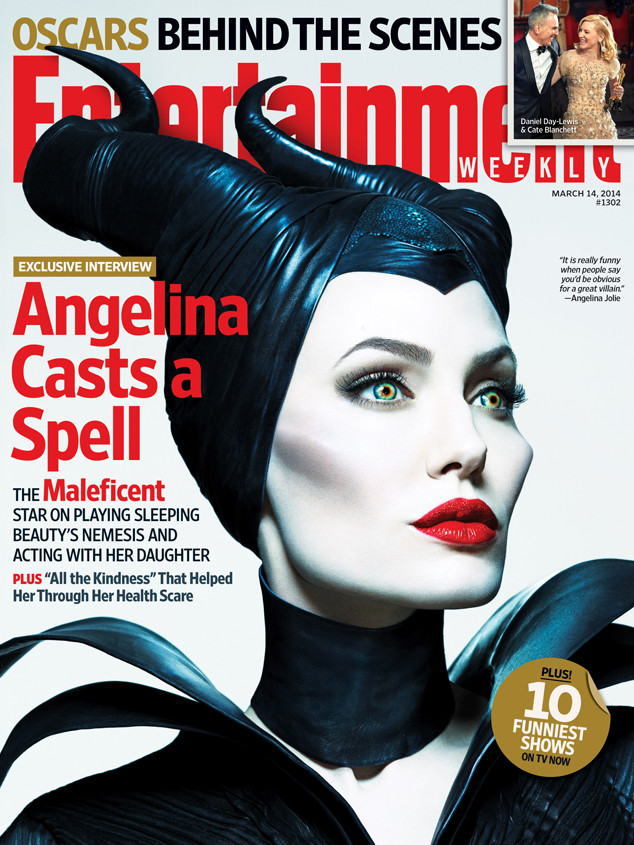 Entertainment Weekly
Angelina Jolie embodies the titular character in Maleficent in a way that no other actress could.
"It is really funny when people say you'd be obvious for a great villain," the 38-year-old says in the March 14 issue of Entertainment Weekly. "She was just my favorite as a little girl. I was terrified of her, but I was really drawn to her. I loved her. There were some discussions about it before I got the part, and I got a phone call from my brother, who said, 'You've got to get your name on the list for this.'"
The actress' youngest daughter, Vivienne Jolie-Pitt, even makes a cameo as a young Princess Aurora.
"We think it's fun for our kids to have cameos and join us on set, but not to be actors," she says. "That's not the goal for Brad and me at all. I think we would both prefer that they didn't become actors."