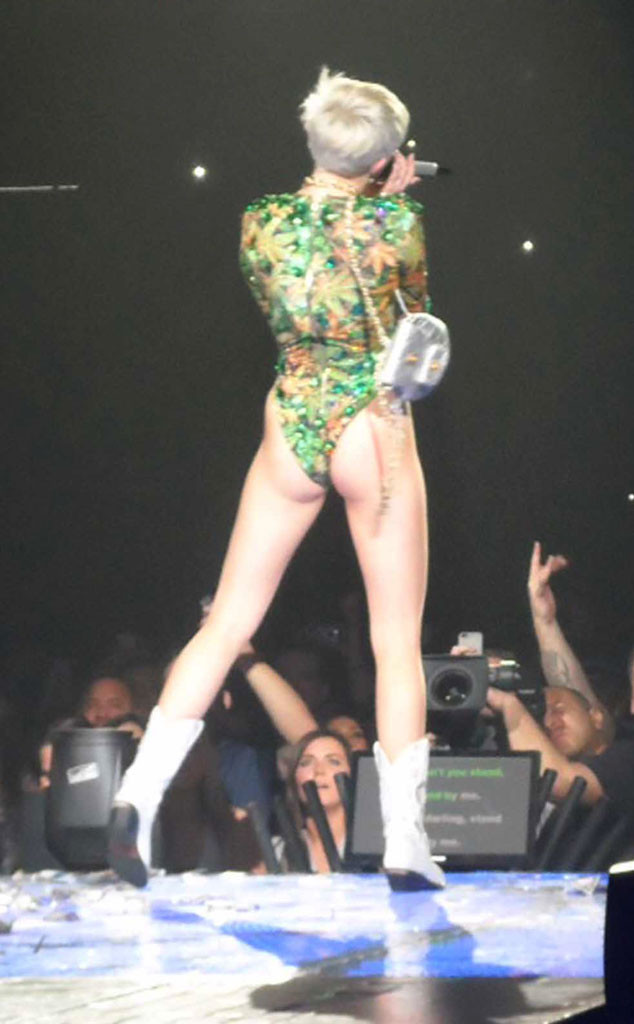 radaronline.com / Splash News
Throughout her current Bangerz tour, fans of Miley Cyrus have seen the gal do everything from twerking and swinging on a humongous hot dog to flipping the bird and, of course, sticking out her tongue incessantly.
But what seems to really have other people's tongues wagging now is the discovery that the 21-year-old singer appears to be relying on teleprompters to assist her while performing her very own songs.
In the photo above, taken at a recent concert in Las Vegas, Cyrus can be seen standing in front of a monitor with lyrics flashing across it.