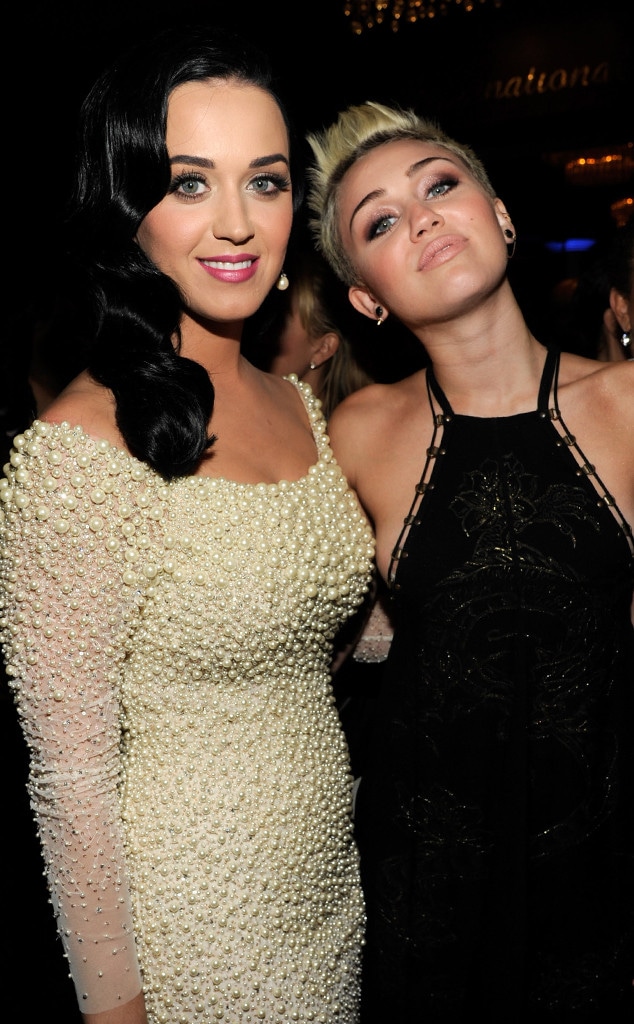 Kevin Mazur/WireImage
When Katy Perry got a mid-concert kiss from Miley Cyrus during her Bangerz tour stop in L.A. last month, she wasn't expecting so much tongue!
The "Roar" singer appeared on the Australian talk show Sunrise earlier today to promote her upcoming tour and talk quickly turned to her big smooch with Miley last month.
"I just walked up to her to give her like a friendly girly kiss, you know, as girls do," Perry said, adding, "and then she like tried to move her head and go deeper and I pulled away."
"God knows where that tongue has been," Perry joked. "We don't know! That tongue is so infamous!"
LOL!
The "Dark Horse" singer also opened up after getting in shape for her Prismatic world tour, which kicks off May 7. "Yeah, it's a lot of work, I have to be very focused," she said. "Right now I've cut out all alcohol, all fatty foods, a lot of dairy. I go home and I'm going to have like mostly vegetarian, with some protein on the side like chicken."
She added, "I'm almost 30 guys, my body does not snap back anymore!"