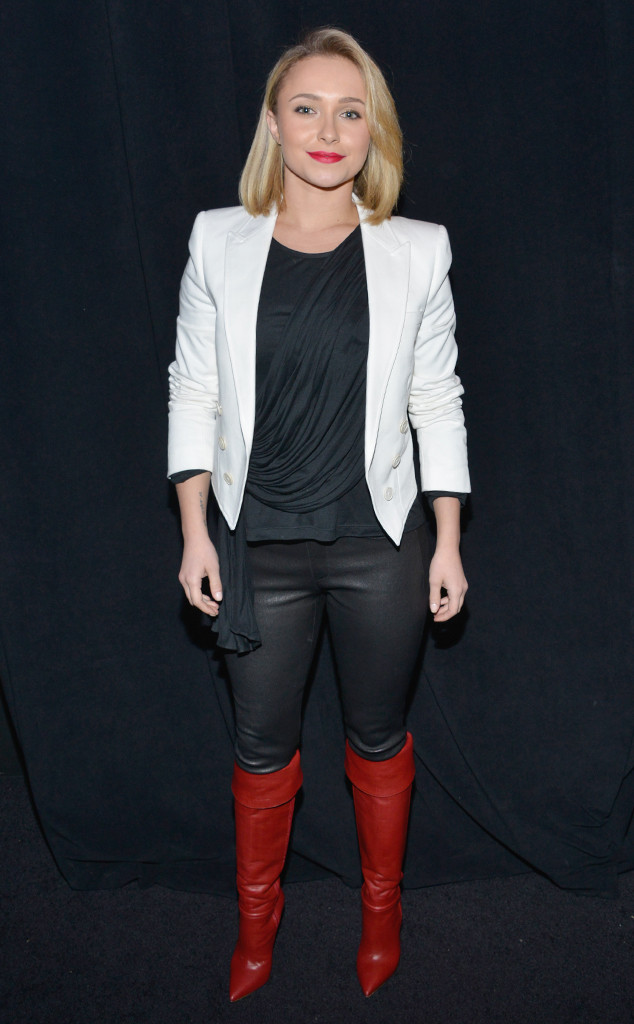 Eugene Gologursky/Getty Images for Time Warner Cable
Hayden Panettiere is one down-to-earth star we always secretly felt like we could be best friends with, if given the opportunity.
So when we scored some one-on-one time with the Nashville actress who has been busy filming a fun video series called "Neutrogena Does Nashville" with her makeup artist, Amy Oresman, we couldn't help but pick her brain on all things fashion and beauty.
Here's what she shared with us:
Other than Nashville, what is your favorite TV show right now?
True Detective, which is amazing, I used to be, even as a kid, really into darker shows. I loved Six Feet Under, I'm really attracted to darker TV shows. American Horror Story. We don't get too much time to watch TV.
Do you have any spring must-haves? Who are your favorite designers?
I love Tom Ford. Stella McCartney and Marchesa, I love Helmut Lang for casual clothes. And Nashville is a very casual city!
OK country girl, tell us your fave brand for denim?
J Brand fits me really well. Amazingly. They've got the stretch! There's nothing worse than waking up early in the morning and putting on jeans that feel too tight. I like to be comfortable.