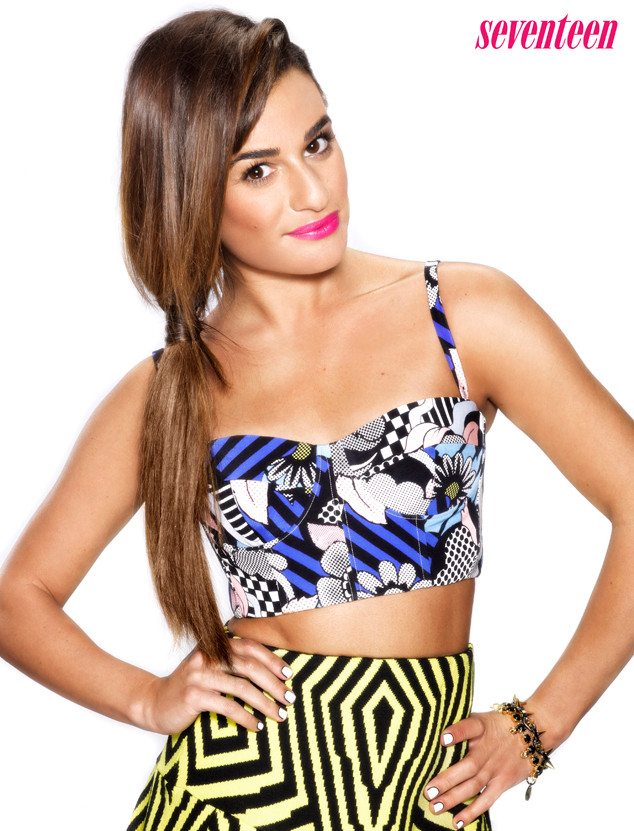 Seventeen
Lea Michele has no problem with nudity.
In her brand-new interview with Seventeen magazine, the 27-year-old Glee star opened up about being super confident in her skin.
"I'm very comfortable with my own body," Michele admitted. "I come from Broadway—everybody's naked on Broadway. I like to think of myself as more granola. I'm not going to run around naked or anything like that unless I'm at my own home. Today, I walked into my backyard and was standing out there naked for a while. Don't tell: My neighbors will freak out!"