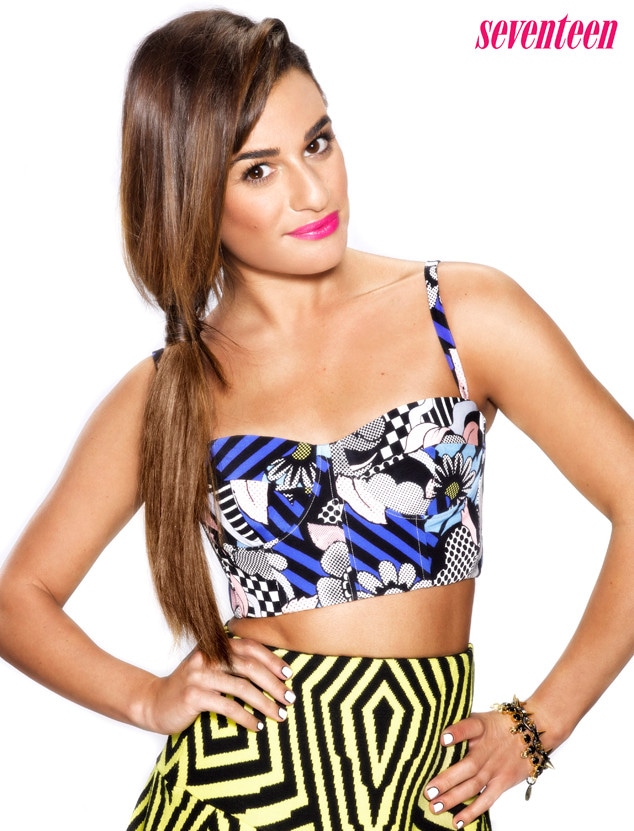 Seventeen
Lea Michele has no problem with nudity.
In her brand-new interview with Seventeen magazine, the 27-year-old Glee star opened up about being super confident in her skin.
"I'm very comfortable with my own body," Michele admitted. "I come from Broadway—everybody's naked on Broadway. I like to think of myself as more granola. I'm not going to run around naked or anything like that unless I'm at my own home. Today, I walked into my backyard and was standing out there naked for a while. Don't tell: My neighbors will freak out!"
It's no surprise that Michele is totally OK with going nude. She and her Spring Awakening costar Jonathan Groff, who played teenage loves in the Broadway rock musical, had to strip down every night for a sexy scene during their time in the musical.
Meanwhile, Michele also opened up about her late boyfriend Cory Monteith, who died of a drug overdose last summer.
"I only have happy memories of Cory. He was not his addiction—unfortunately, it won. But that wasn't who he was," Michele said. "Cory made me feel like a queen every day. From the minute he said, 'I'm your boyfriend,' I loved every day, and I thank him for being the best boyfriend and making me feel so beautiful."