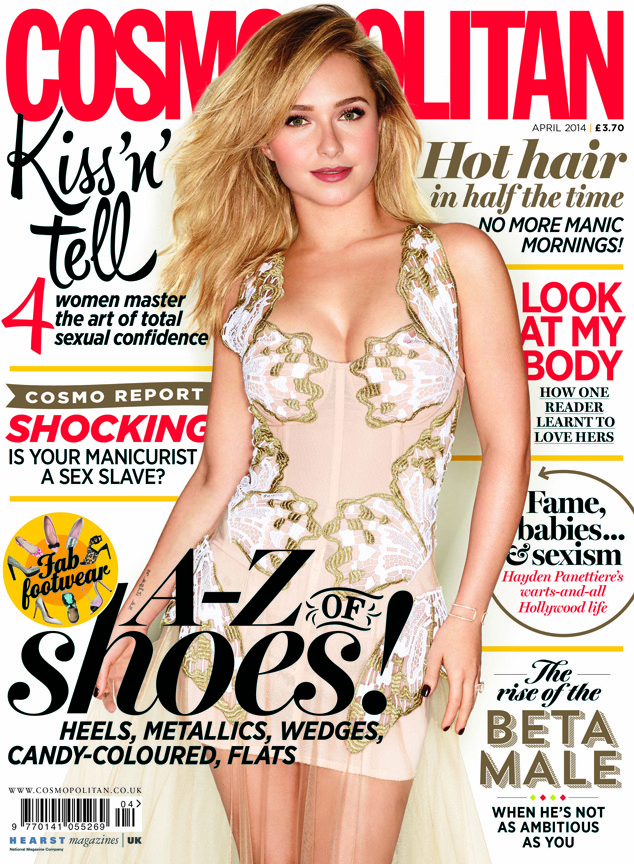 James White/Cosmopolitan
Hayden Panettiere may have announced last October that she and boxer Wladimir Klitschko are engaged, but when they will actually walk down the aisle is anybody's guess. Including Hayden herself.
"We are very laid-back about the wedding plans; we don't want to rush anything," the Nashville star tells British Cosmopolitan. (The full interview appears in the magazine's April issue, on sale March 4.) "We want the day to be fun, happy and stress-free. Growing up, the thought of not getting married never crossed my mind. It was always: I'm going to get married and then I'm going to have a family."
Of course, it wouldn't be all that surprising if the 24-year-old actress is holding off on tying the knot, in part, due to the political turmoil taking place in Klitschko's native Ukraine.