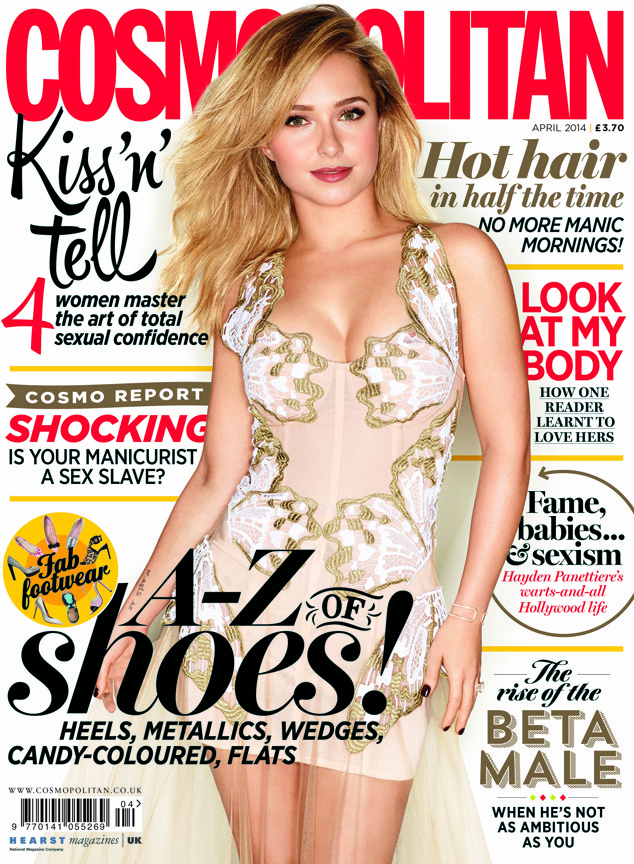 James White/Cosmopolitan
Hayden Panettiere may have announced last October that she and boxer Wladimir Klitschko are engaged, but when they will actually walk down the aisle is anybody's guess. Including Hayden herself.
"We are very laid-back about the wedding plans; we don't want to rush anything," the Nashville star tells British Cosmopolitan. (The full interview appears in the magazine's April issue, on sale March 4.) "We want the day to be fun, happy and stress-free. Growing up, the thought of not getting married never crossed my mind. It was always: I'm going to get married and then I'm going to have a family."
Of course, it wouldn't be all that surprising if the 24-year-old actress is holding off on tying the knot, in part, due to the political turmoil taking place in Klitschko's native Ukraine.
"I spend a lot of time in Ukraine and I completely agree with what Wladimir and [his brother] Vitali are fighting for; we want justice and democracy for Ukrainians," she says.
Last December, Hayden joined Wladimir in Kiev to show her support for the protesters who oppose the government's efforts to create closer ties with Russia instead of the European Union.
But the gal clearly has her wedding day on the brain nevertheless.
Case in point? The April/May issue of Brides, on which Hayden appears on the cover wearing a gorgeous white dress.
However, she does admit to a bit of trepidation when it comes to her eventual big day.
"When eyes have been on me in the past, it's been because of an event where people see me as a persona, as Hayden Panettiere the actress," she tells the publication. "For the aisle, you're the purest, most emotionally stripped down version of yourself, sharing this raw moment with the most important people in your life. It seems very overwhelming!"