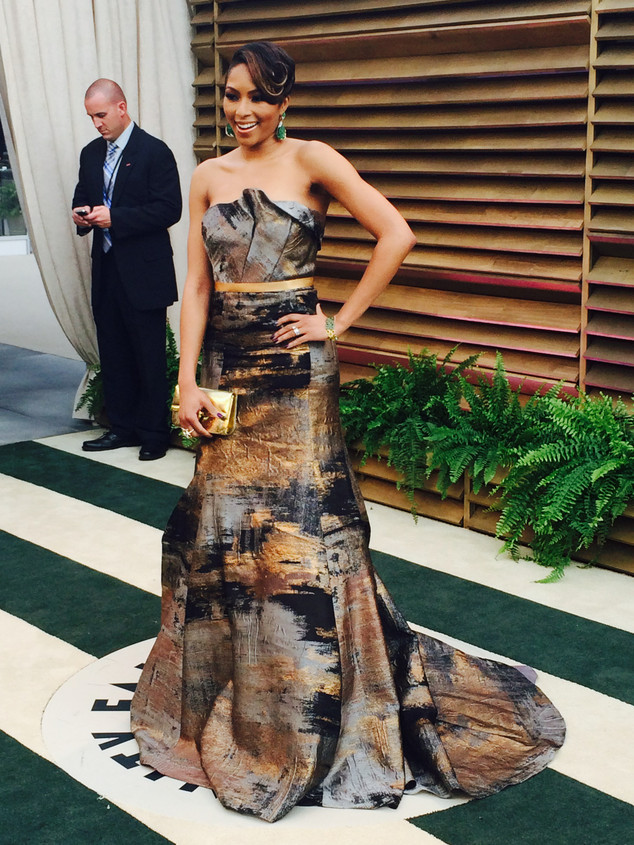 Awards season is dunzo, but for those of you already suffering from Oscar withdrawal, don't fret! There is so much more to tell. After spending several days in Los Angeles covering all kinds of pre-Oscar events, parties and day of festivities (hello Vanity Fair viewing/post party), my reporter friends and I have seen it all. Now it's time to share a snippet of the funny, naughty, innocent and "things that make you go hmmm" moments that went down. Consider this you post-Oscars aperitif.
Some of the names of certain celebrities have been redacted to protect the not so innocent...
—Which A-lister put a twist on her Oscar dress, much to her stylist's dismay, landing her on many worst dressed lists? She's not owning up to the faux pas, but I'm pretty sure she will be sticking to what her glam squad suggest from now on.
—Quincy Jones is really fond of Petra Němcová...really fond. The music legend stayed locked in an embrace with his "friend" at the Elton John party, and kissed her several times, including on her chest! Němcová didn't seem to mind, though, taking a selfie with Jones before their embrace was over.
—Vanessa Hudgens congratulated bobsledding bronze medalist Aja Evans—and even cradled the precious medal at the same party. Evans was hanging out with her medal along with ice dancing gold medalists Charlie White and Meryl Davis, but least one MAJOR star was unimpressed, passing them by as a handler tried to get the star's attention so they could possibly get a photo. The star said, "Who? Um, no," and walked away.