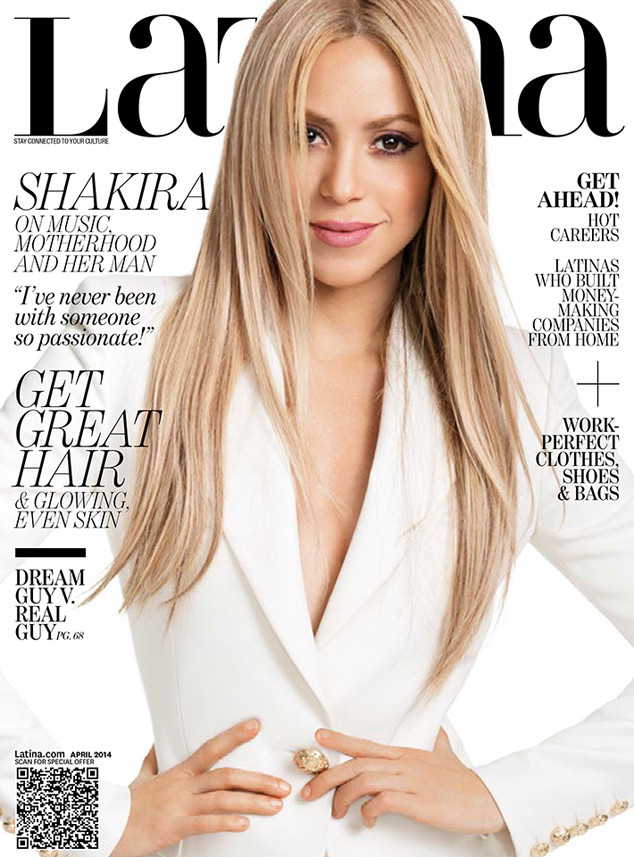 Latina Magazine
Shakira is putting babies on the backburner—not literally, of course.
The "Can't Remember to Forget You" covers the April 2014 issue of Latina, where she admits that her busy work schedule has put plans for a second baby on hold for now. "If it weren't because of my music projects, I would be pregnant already," says Shakira, whose tenth studio album drops March 25.
In fact, she hopes to have many more children with soccer player Gerard Piqué. "I would love to have eight or nine kids with Gerard—my own fútbol team," says Shakira, mom to 13-month-old Milan.
While she's focused on her new music, Shakira, 37, tells the magazine her firstborn son is still her top priority. "I used to go in circles around an idea, but since he arrived I don't have much time—I have to rush back home—so he has helped me learn how to focus," she says of becoming a working mom.